One Lenovo
See how our portfolio of products, solutions, software, and services deliver Smarter Technology for All.
Aquaservice
Quenching growing thirst for home water delivery with help from Lenovo and SAP.
Lenovo and Aquaservice join forces to meet growing demand for water delivery services in Spain. More and more homes and businesses want the convenience of having mineral water and purified water delivered to their doorstep. To meet this growing demand, Aquaservice is refreshing its enterprise resource planning capabilities with SAP S/4HANA on Lenovo systems.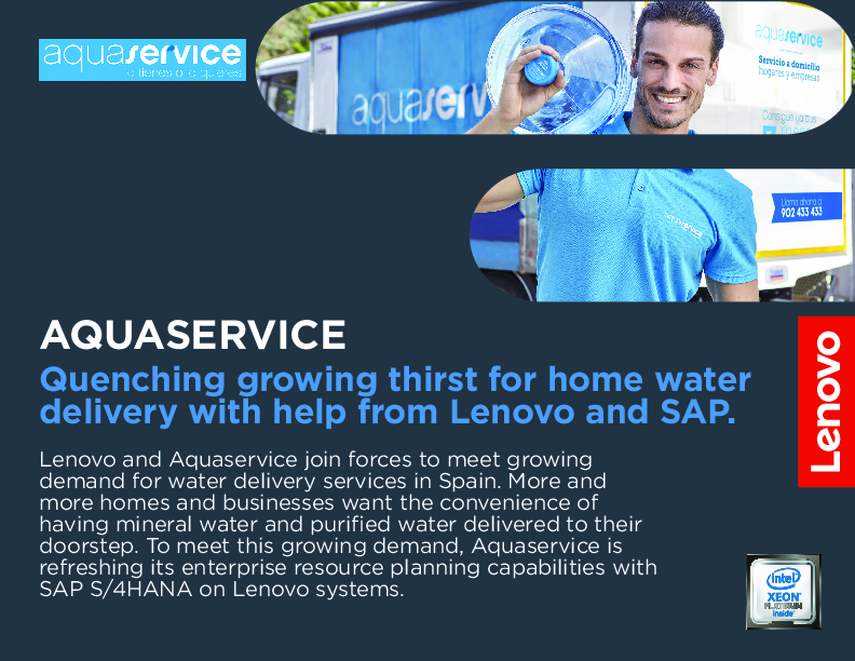 Download PDF
Download PPT
Translated Case Study