One Lenovo
See how our portfolio of products, solutions, software, and services deliver Smarter Technology for All.
Istituto di Istruzione Superiore C.E. Gadda
Equipping high school students with the skills to run the factories of the future:
How Istituto di Istruzione Superiore C. E. Gadda created a virtual desktop infrastructure based on VMware Horizon® and high-performance Lenovo ThinkAgile VX Series appliances, allowing it to train its students in cutting-edge computer assisted design techniques whether they are working on campus or at home.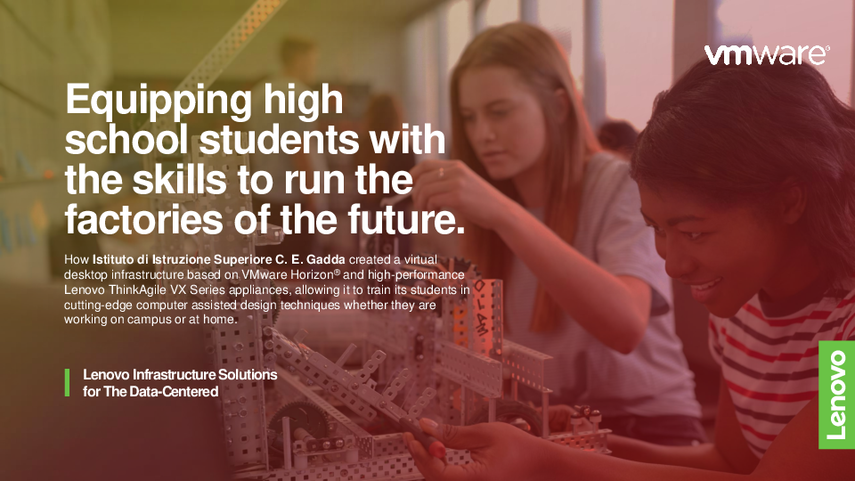 Download PDF
Download PPT
Translated Case Study