One Lenovo
See how our portfolio of products, solutions, software, and services deliver Smarter Technology for All.
Case Studies Automotive Industry
---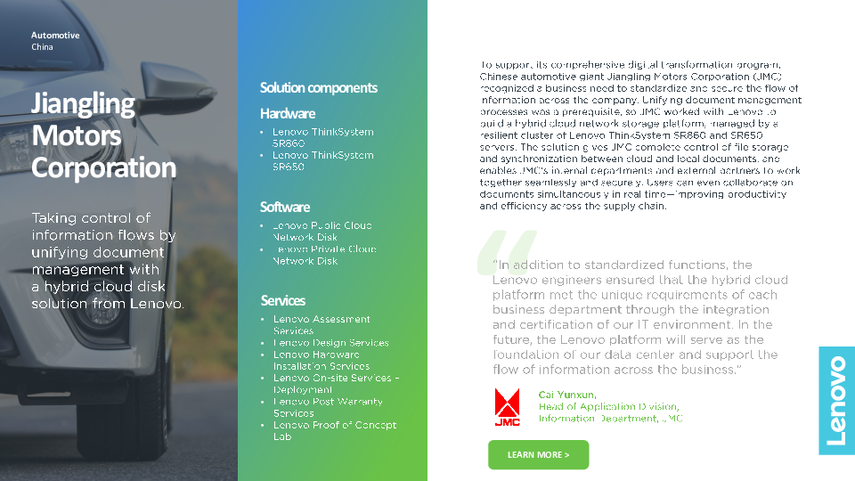 Taking control of information flows by unifying document management with a hybrid cloud disk solution from Lenovo.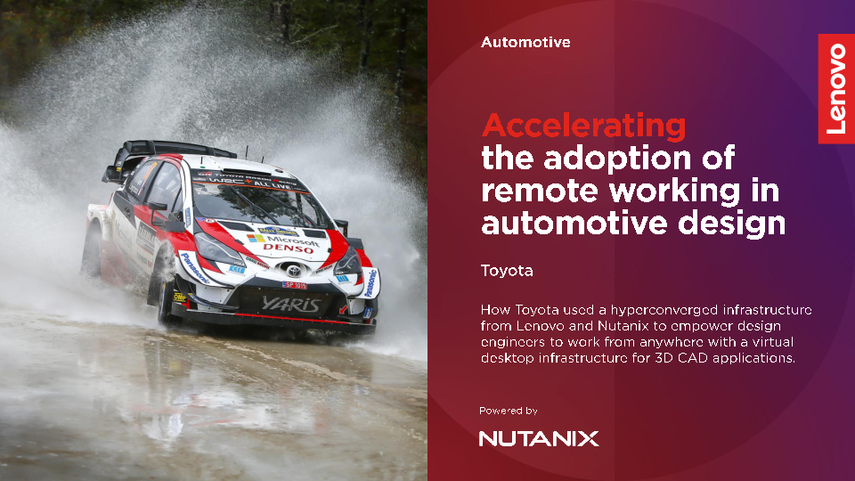 Accelerating the adoption of remote working in automotive design:
 How Toyota used a hyperconverged infrastructure from Lenovo and Nutanix to empower design engineers to work from anywhere with a virtual desktop infrastructure for 3D CAD applications.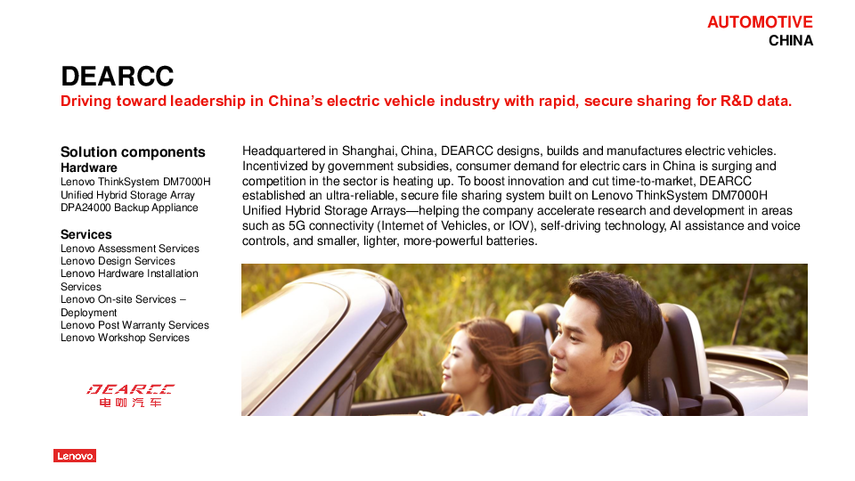 Driving toward leadership in China's electric vehicle industry with rapid, secure sharing for R&D data.
Demand for safe, reliable and environmentally friendly vehicles is surging, and electric cars are becoming increasingly popular in China. With automakers in a fierce race for market share, DEARCC must innovate to stay in the lead. To drive research and development, the car manufacturer established a robust, reliable file sharing system powered by Lenovo storage—cutting time to market and strengthening competitiveness.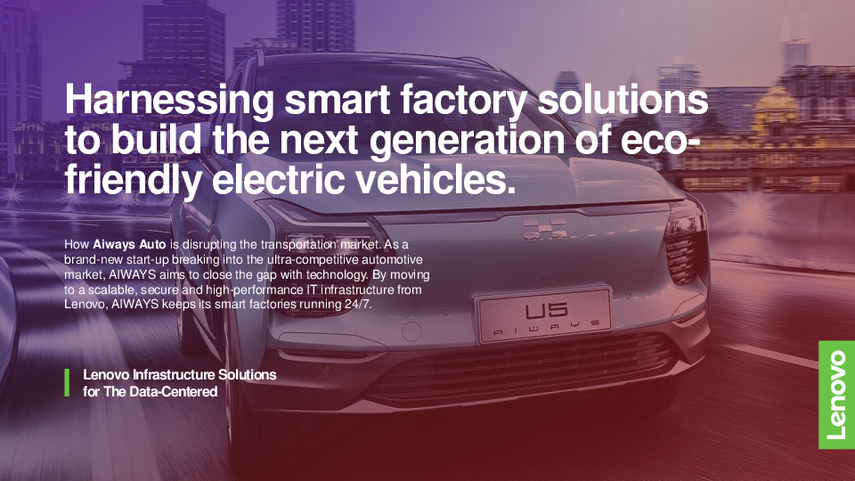 Harnessing smart factory solutions to build the next generation of eco-friendly electric vehicles.
As a brand-new start-up breaking into the ultra-competitive automotive market, AIWAYS aims to close the gap with technology. By moving to a scalable, secure and high-performance IT infrastructure from Lenovo, AIWAYS keeps its smart factories running 24/7.
Founded as a start-up in 2017 and headquartered in Shanghai, China, AIWAYS is a designer and manufacturer of electric cars. With an annual production capacity of 300,000 units, AIWAYS operates factories in the cities of Shangrao and Changshu, research and development (R&D) sites across China and Europe, and a laboratory in Detroit, USA.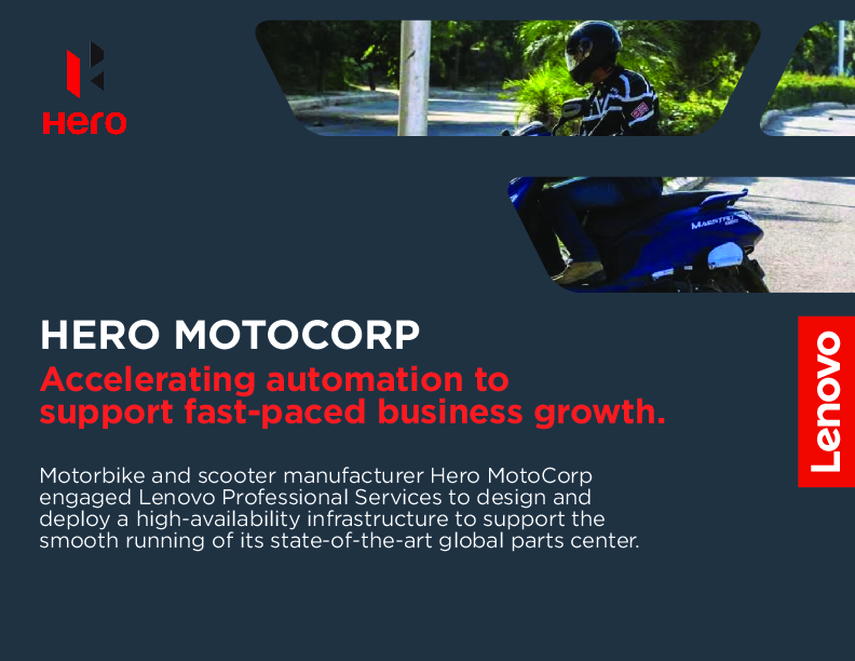 Accelerating automation to support fast-paced business growth.
Motorbike and scooter manufacturer Hero MotoCorp engaged Lenovo Professional Services to design and deploy a high-availability infrastructure to support the smooth running of its state-of-the-art global parts center.
---
Viewing 1-5 of 8 Case Studies