One Lenovo
See how our portfolio of products, solutions, software, and services deliver Smarter Technology for All.
Case Studies Consumer Products
---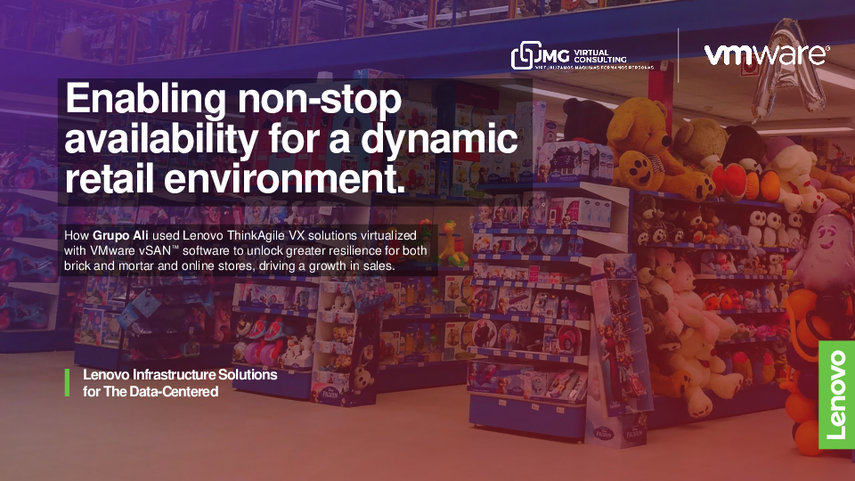 Enabling non-stop availability for a dynamic retail environment:
How Grupo Ali used Lenovo ThinkAgile VX solutions virtualized with VMware vSAN™ software to unlock greater resilience for both brick and mortar and online stores, driving a growth in sales.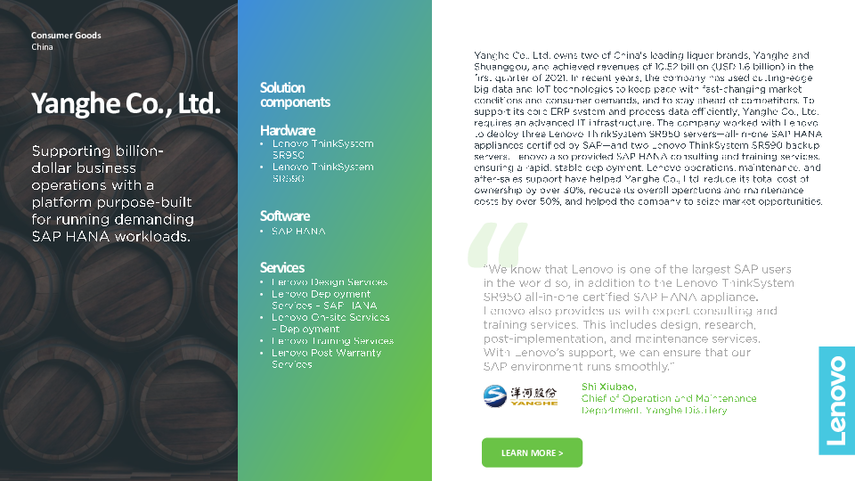 Supporting billion-dollar business operations with a platform purpose-built for running demanding SAP HANA workloads.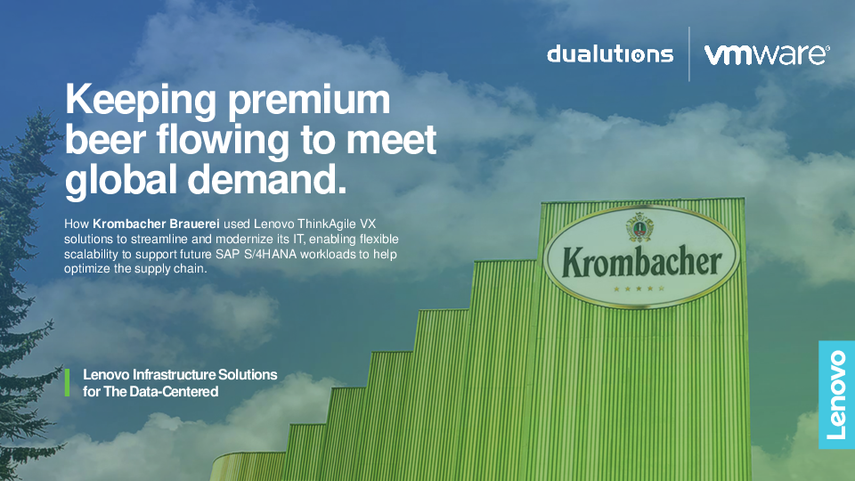 Keeping premium beer flowing to meet global demand:
How Krombacher Brauerei used Lenovo ThinkAgile VX solutions to streamline and modernize its IT, enabling flexible scalability to support future SAP S/4HANA workloads to help optimize the supply chain.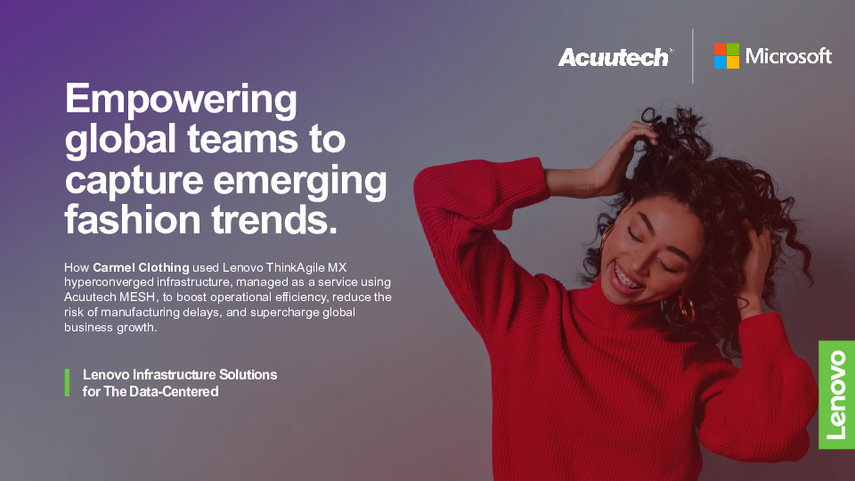 Empowering global teams to capture emerging fashion trends:
How Carmel Clothing used Lenovo ThinkAgile MX hyperconverged infrastructure, managed as a service using Acuutech MESH, to boost operational efficiency, reduce the risk of manufacturing delays, and supercharge global business growth.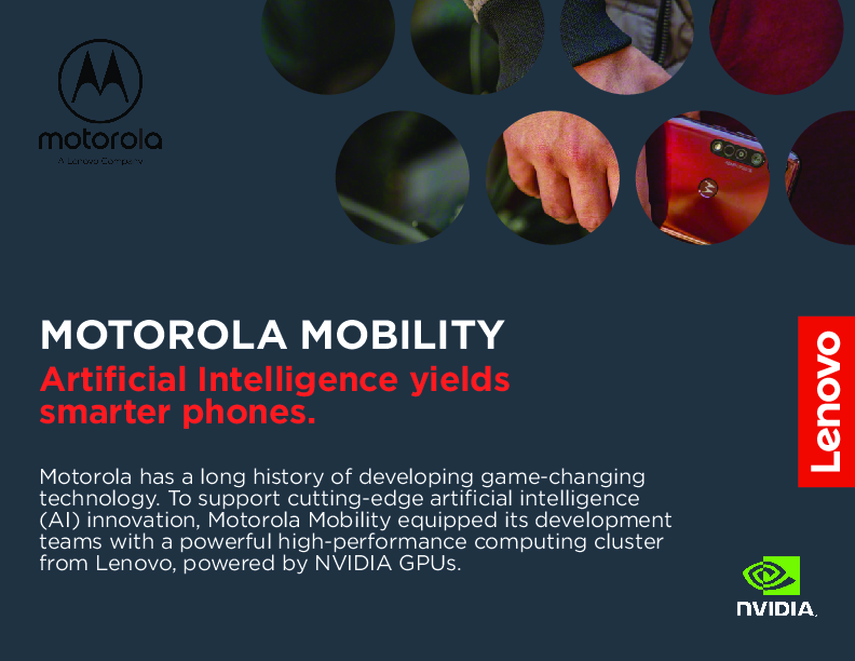 Artificial Intelligence yields smarter phones.
Motorola has a long history of developing game-changing technology. To support cutting-edge artificial intelligence (AI) innovation, Motorola Mobility equipped its development teams with a powerful high-performance computing cluster from Lenovo.
---
Viewing 1-5 of 11 Case Studies