One Lenovo
See how our portfolio of products, solutions, software, and services deliver Smarter Technology for All.
Case Studies Insurance
---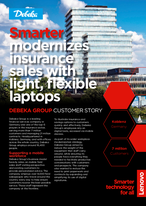 Debeka Group's business model heavily relies on mobile field sales staff visiting prospective and existing customers to provide personalized advice. The company employs over 8,000 field salespeople who travel around the country every day to help ensure customers receive the best possible service. These staff represent the company at the frontline.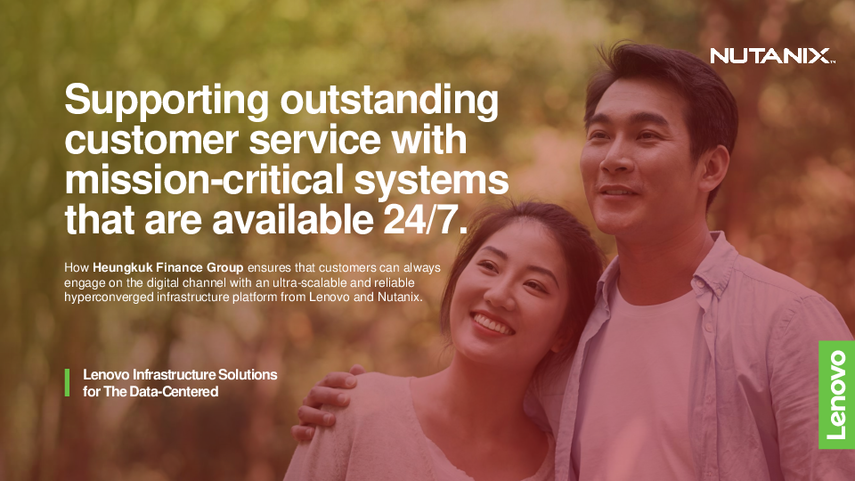 Supporting outstanding customer service with mission-critical systems that are available 24/7:
How Heungkuk Finance Group ensures that customers can always engage on the digital channel with an ultra-scalable and reliable hyperconverged infrastructure platform from Lenovo and Nutanix.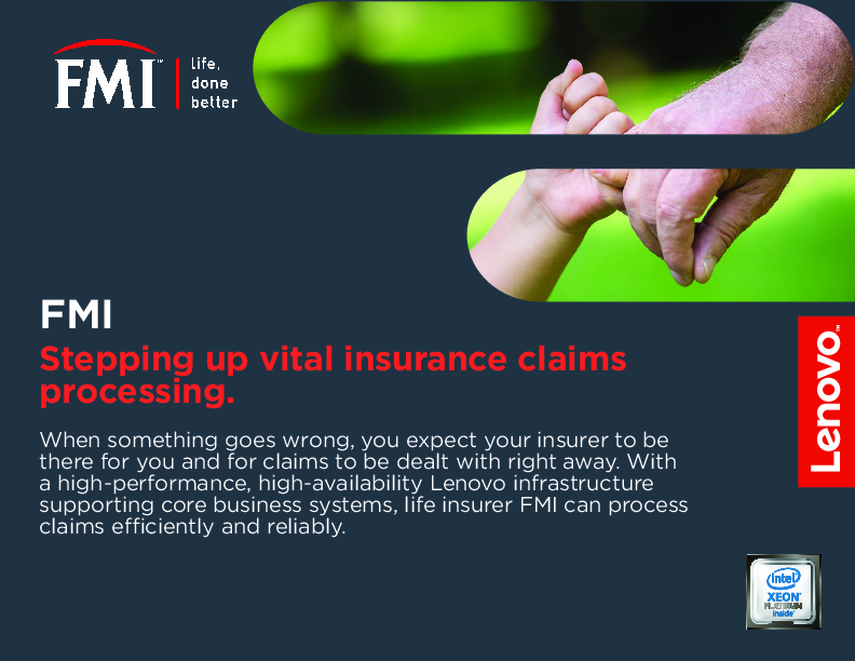 FMI
Stepping up vital insurance claims processing.
When something goes wrong, you expect your insurer to be there for you and for claims to be dealt with right away. With a high-performance, high-availability Lenovo infrastructure supporting core business systems, life insurer FMI can process claims efficiently and reliably.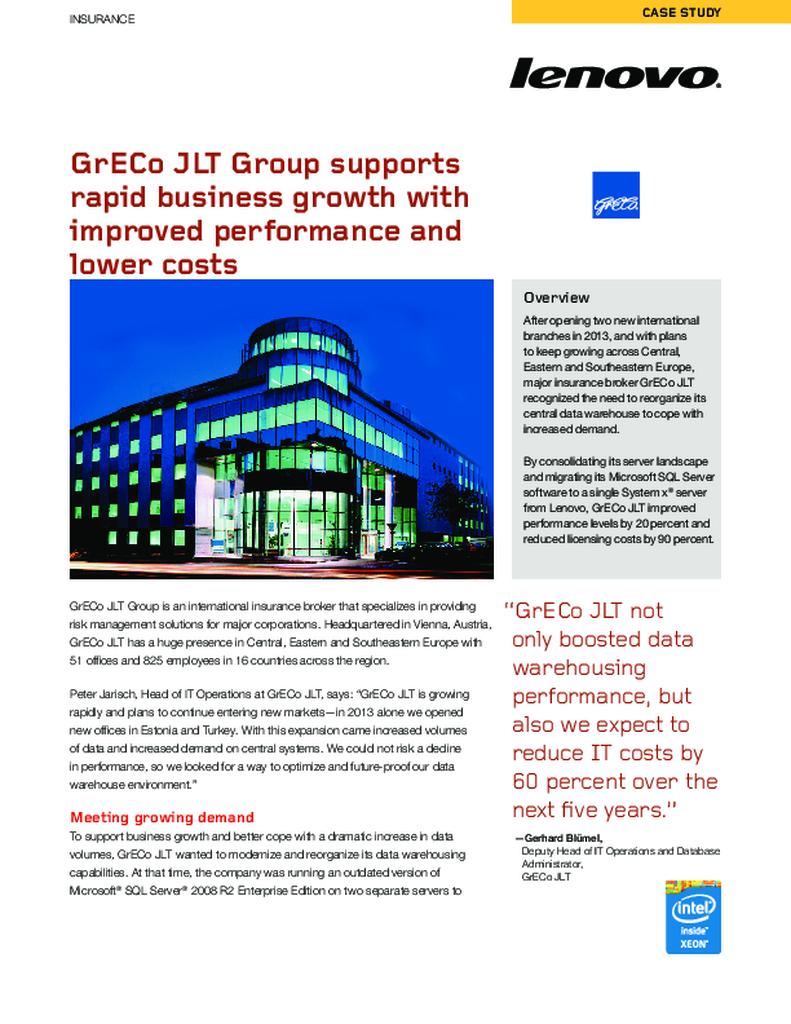 After opening two new international branches in 2013, and with plans to keep growing across Central, Eastern and Southeastern Europe, major insurance broker GrECo JLT recognized the need to reorganize its central data warehouse to cope with increased demand.
By consolidating its server landscape and migrating its Microsoft SQL Server software to a single System x® server from Lenovo, GrECo JLT improved performance levels by 20 percent and reduced licensing costs by 90 percent.
---
Viewing 1-4 of 4 Case Studies