One Lenovo
See how our portfolio of products, solutions, software, and services deliver Smarter Technology for All.
Case Studies Life Sciences
---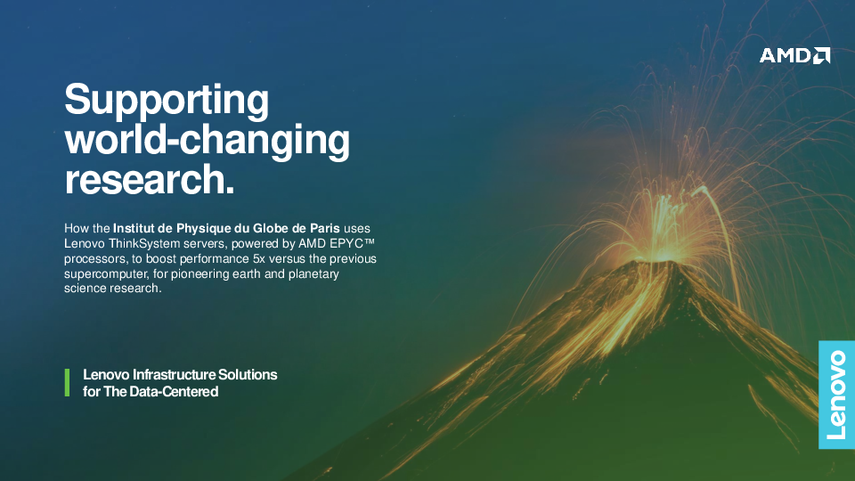 Supporting world-changing research:
How the Institut de Physique du Globe de Paris uses Lenovo ThinkSystem servers, powered by AMD EPYC™ processors, to boost performance 5x versus the previous supercomputer, for pioneering earth and planetary science research.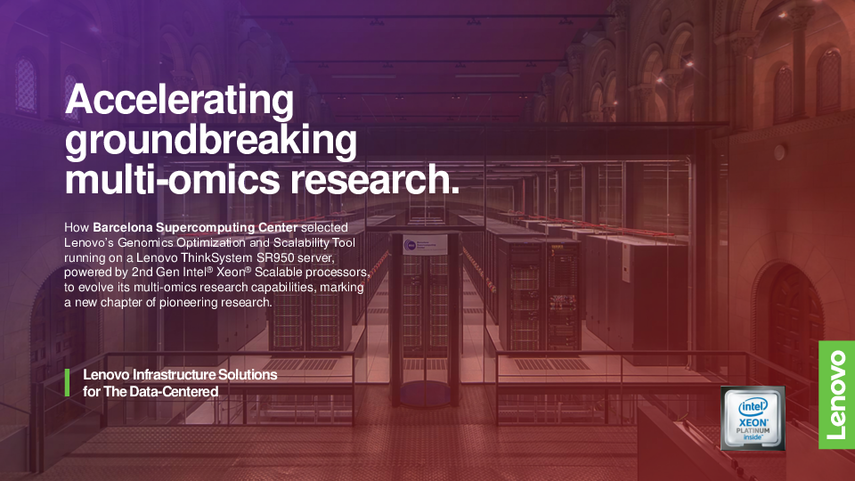 Accelerating groundbreaking multi omics research.
How Barcelona Supercomputing Center selected Lenovo's Genomics Optimization and Scalability Tool running on a Lenovo ThinkSystem SR950 server, powered by 2nd Gen Intel ® Xeon ® Scalable processors, to evolve its multi omics research capabilities, marking a new chapter of pioneering research.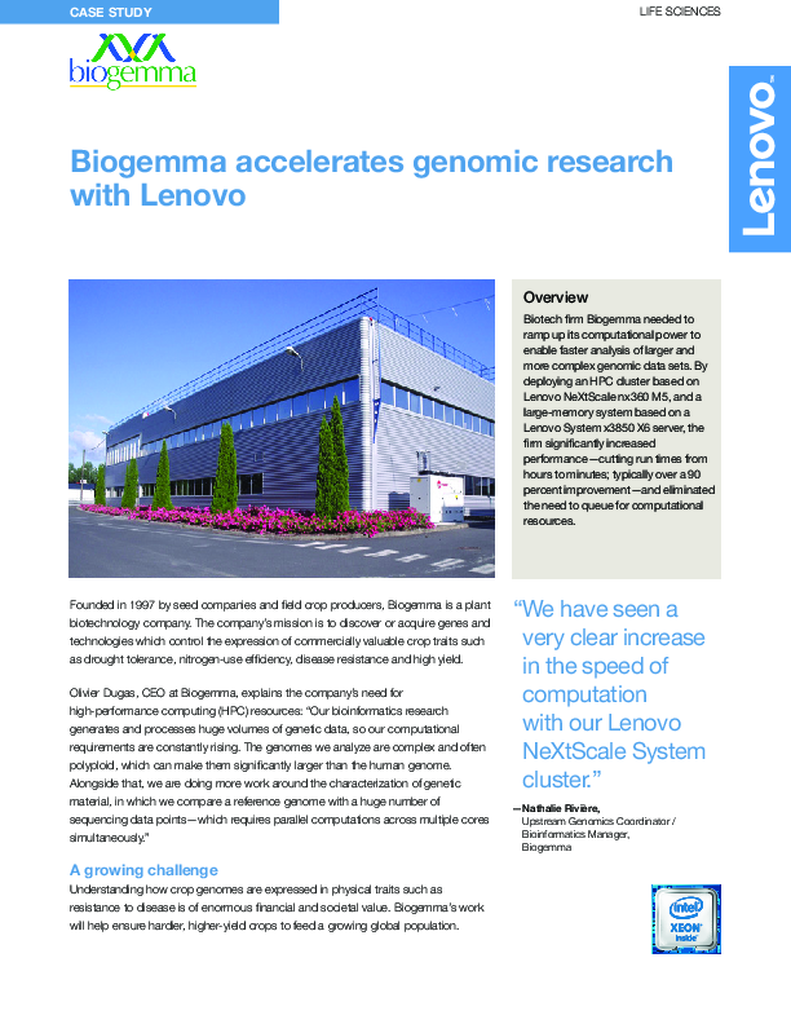 Biotech firm Biogemma needed to ramp up its computational power to enable faster analysis of larger and more complex genomic data sets. By deploying an HPC cluster based on Lenovo NeXtScale nx360 M5, and a large-memory system based on a Lenovo System x3850 X6 server, the firm significantly increased performance—cutting run times from hours to minutes; typically over a 90 percent improvement—and eliminated the need to queue for computational resources.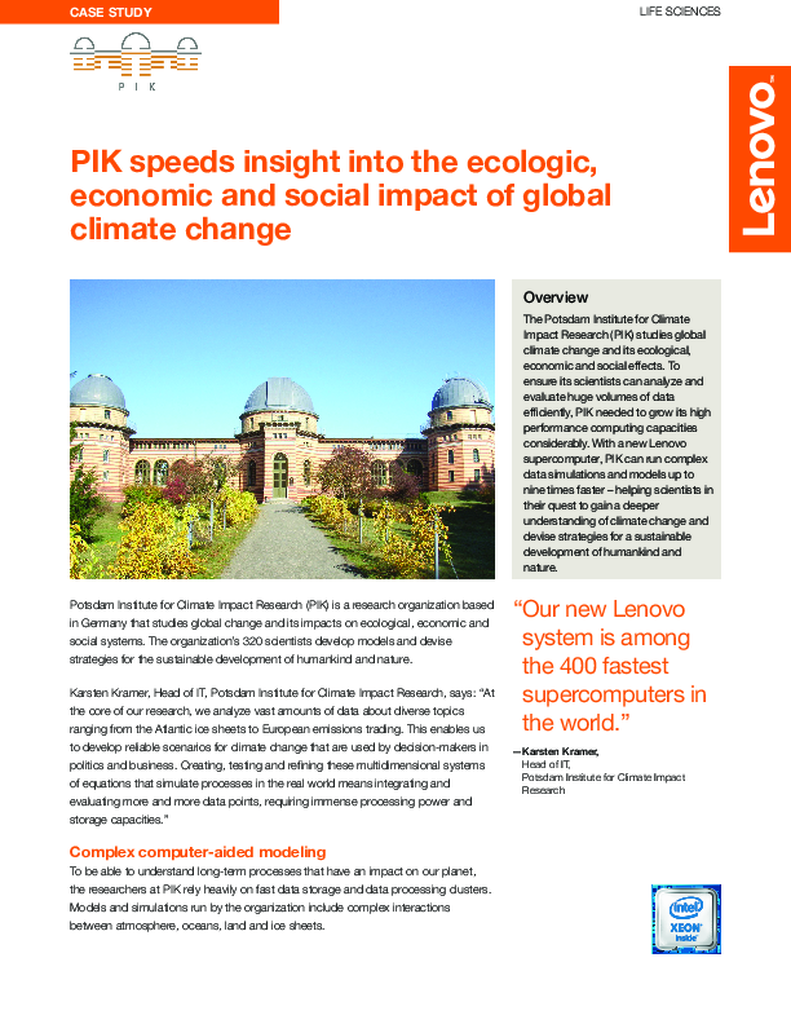 The Potsdam Institute for Climate Impact Research (PIK) studies global climate change and its ecological, economic and social effects. To ensure its scientists can analyze and evaluate huge volumes of data efficiently, PIK needed to grow its high performance computing capacities considerably. With a new Lenovo supercomputer, PIK can run complex data simulations and models up to nine times faster – helping scientists in their quest to gain a deeper understanding of climate change and devise strategies for a sustainable development of humankind and
nature.
---
Viewing 1-4 of 4 Case Studies