One Lenovo
See how our portfolio of products, solutions, software, and services deliver Smarter Technology for All.
Case Studies Wholesale Distribution & Services
---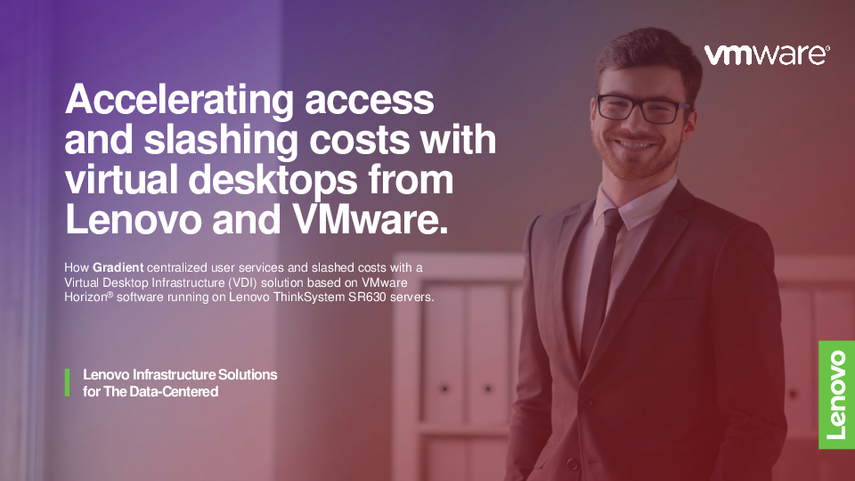 Accelerating access and slashing costs with virtual desktops from Lenovo and VMware:
How Gradient centralized user services and slashed costs with a Virtual Desktop Infrastructure (VDI) solution based on VMware Horizon® software running on Lenovo ThinkSystem SR630 servers.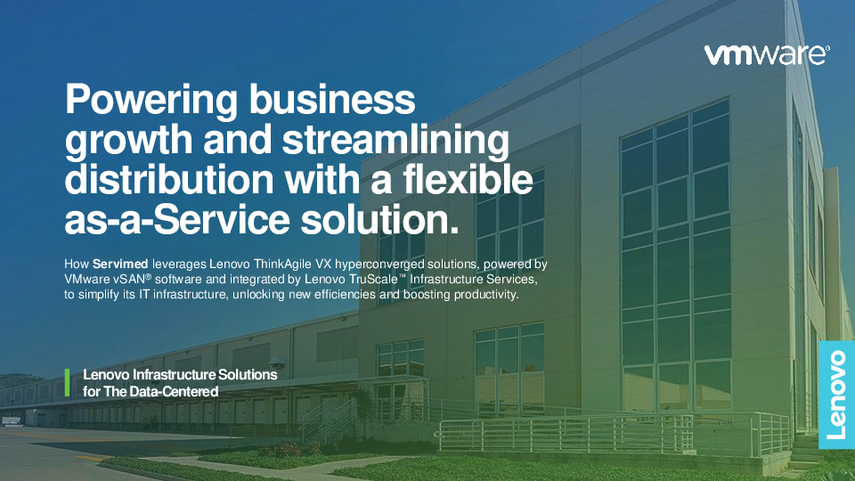 Powering business growth and streamlining distribution with a flexible as-a-Service solution:
How Servimed leverages Lenovo ThinkAgile VX hyperconverged solutions, powered by VMware vSAN® software and integrated by Lenovo TruScale™ Infrastructure Services, to simplify its IT infrastructure, unlocking new efficiencies and boosting productivity.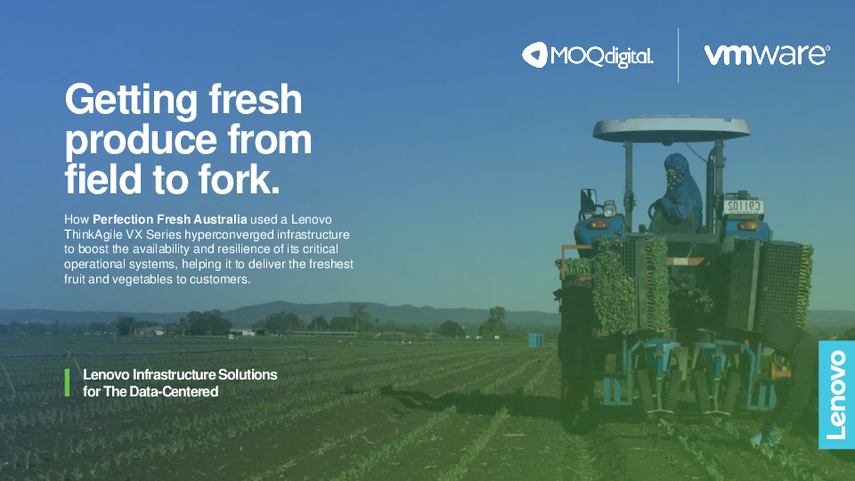 Getting fresh produce from field to fork. 
How Perfection Fresh Australia used a Lenovo ThinkAgile VX Series hyperconverged infrastructure to boost the availability and resilience of its critical operational systems, helping it to deliver the freshest fruit and vegetables to customers.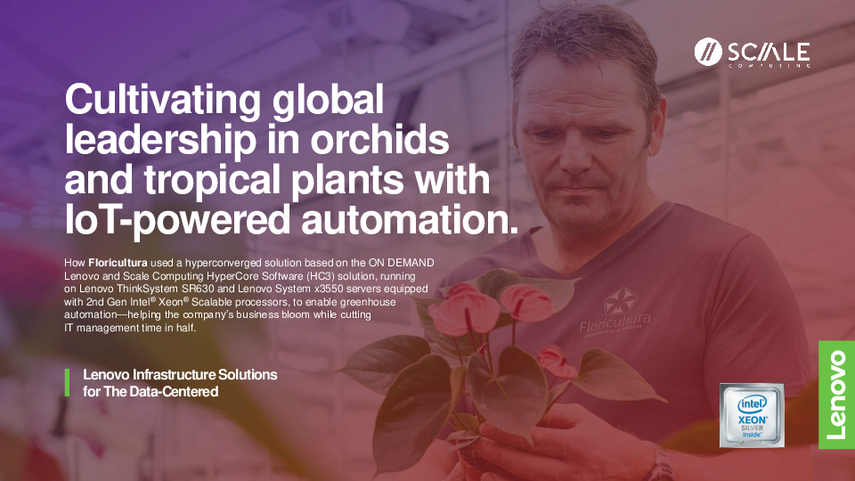 Cultivating global leadership in orchids and tropical plants with IoT powered automation:
How Floricultura used a hyperconverged solution based on the ON DEMAND Lenovo and Scale Computing HyperCore Software (HC3) solution, running on Lenovo ThinkSystem SR630 and Lenovo System x3550 servers equipped with 2nd Gen Intel® Xeon® Scalable processors, to enable greenhouse automation.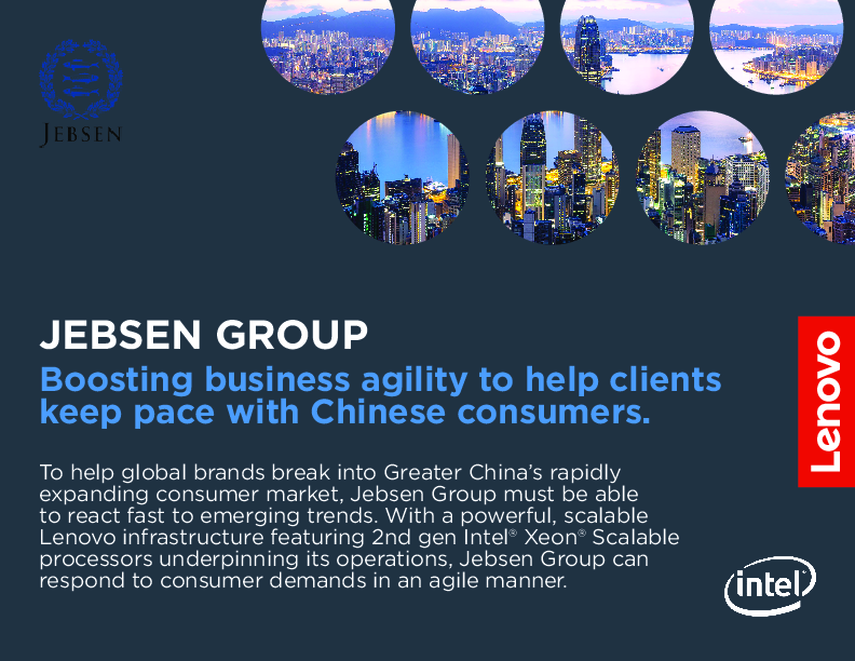 Boosting business agility to help clients keep pace with Chinese consumers.
To help global brands break into Greater China's rapidly expanding consumer market, Jebsen Group must be able to react fast to emerging trends. With a powerful, scalable Lenovo infrastructure featuring 2nd gen Intel® Xeon® Scalable processors underpinning its operations, Jebsen Group can respond to consumer demands in an agile manner.
---
Viewing 1-5 of 7 Case Studies