One Lenovo
See how our portfolio of products, solutions, software, and services deliver Smarter Technology for All.
Case Studies Education
---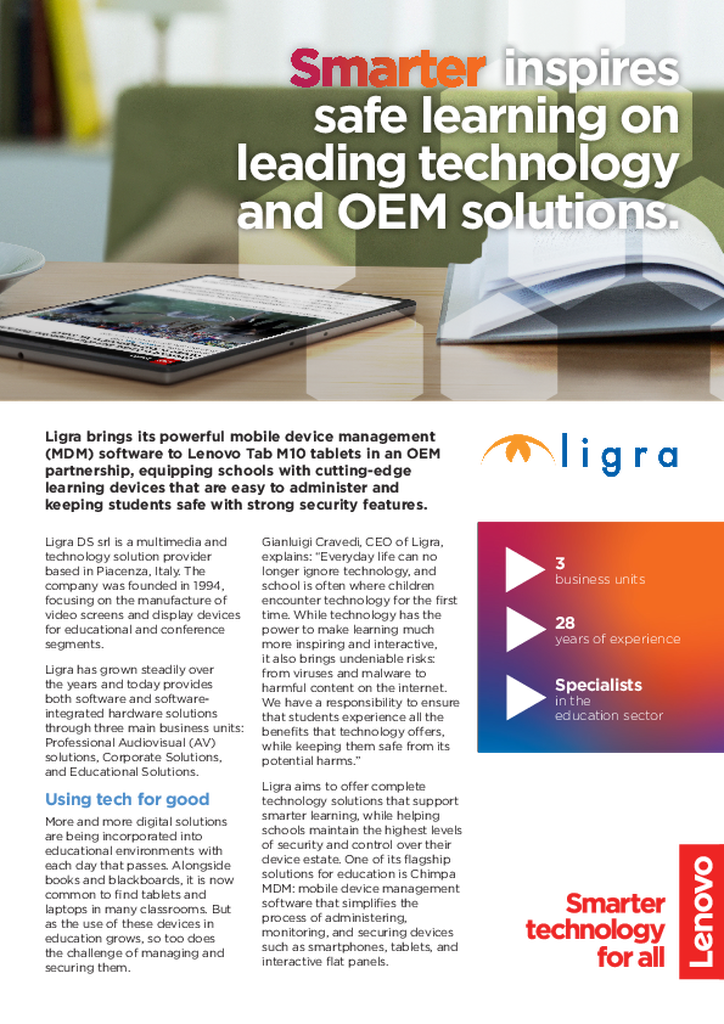 Ligra brings its powerful mobile device management (MDM) software to Lenovo Tab M10 tablets in an OEM partnership, equipping schools with cutting-edge learning devices that are easy to administer and keeping students safe with strong security features.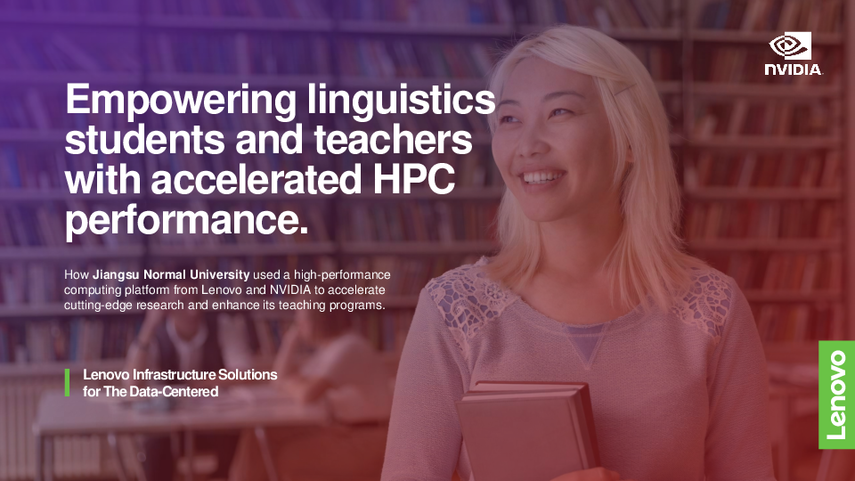 Empowering linguistics students and teachers with accelerated HPC performance:
How JSNU used a high-performance computing platform from Lenovo and NVIDIA to accelerate cutting-edge research and enhance its teaching programs.
With its Lenovo Chromebooks, IC Toscanini is powering a more flexible and interactive approach to learning that's engaging students in new ways and elevating teaching performance too.
Equipping students with in-demand skills using virtual desktop infrastructure from Lenovo and VMware:
How The University of Baltimore used a hyperconverged infrastructure solution from Lenovo to support a VMware Horizon® virtual desktop environment, enabling the university to deliver degree programs remotely while keeping costs under control.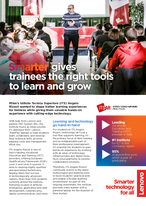 For students at ITS Angelo Rizzoli, technology isn't just a tool that supports learning, it's the primary focus of their training and an indispensable part of their professional development.
---
Viewing 1-5 of 52 Case Studies