One Lenovo
See how our portfolio of products, solutions, software, and services deliver Smarter Technology for All.
Case Studies
---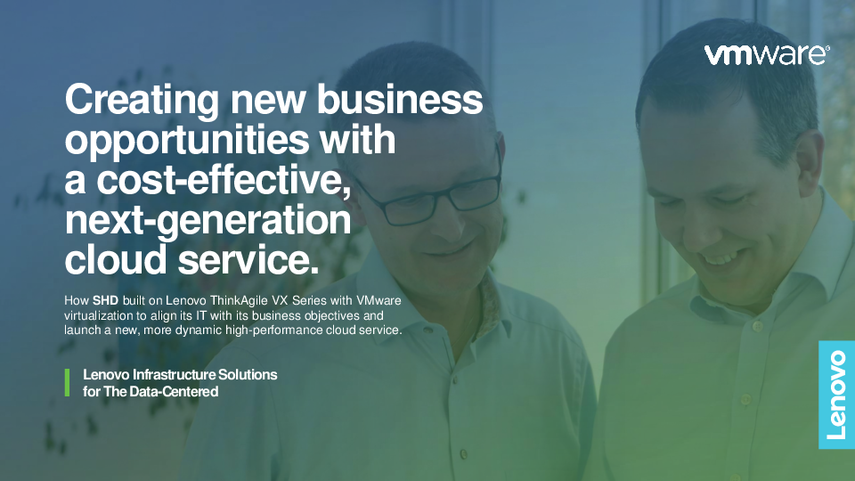 Creating new business opportunities with a cost-effective, next-generation cloud service:
How SHD built on Lenovo ThinkAgile VX Series with VMware virtualization to align its IT with its business objectives and launch a new, more dynamic high-performance cloud service.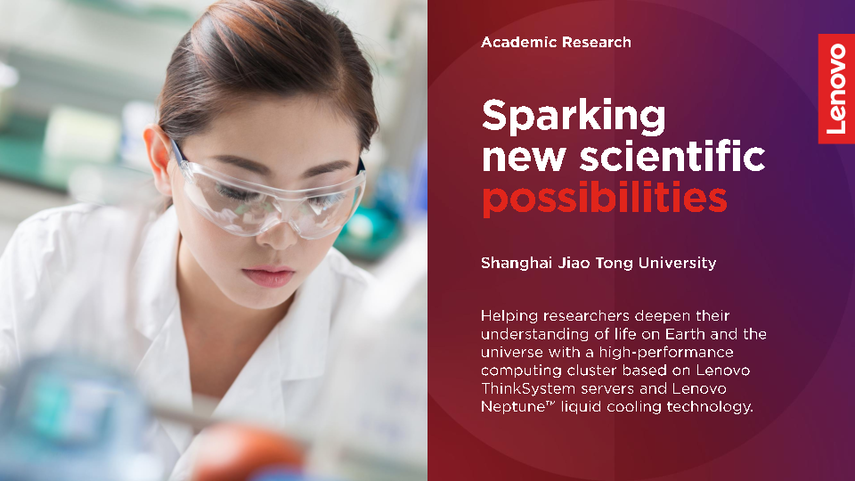 Sparking new scientific possibilities with a pioneering supercomputer:
How Shanghai Jiao Tong University helps researchers deepen their understanding of life on earth and the universe with a high-performance computing cluster based on Lenovo ThinkSystem servers and Lenovo Neptune™ liquid cooling technology.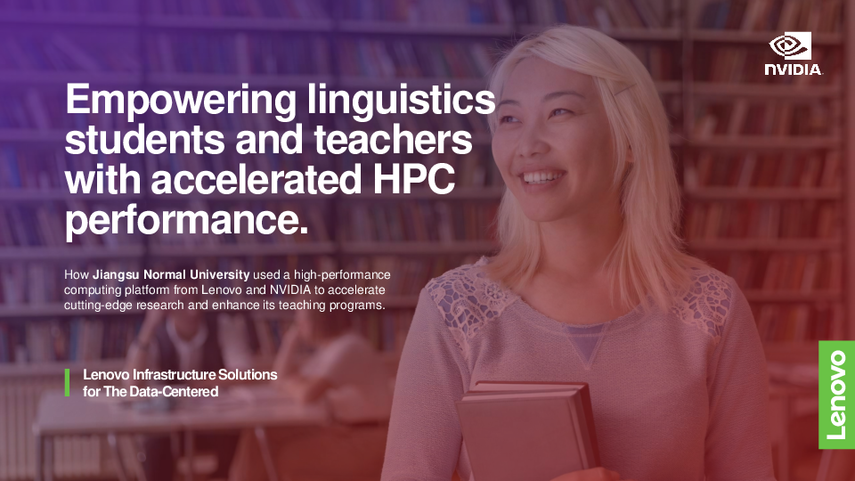 Empowering linguistics students and teachers with accelerated HPC performance:
How JSNU used a high-performance computing platform from Lenovo and NVIDIA to accelerate cutting-edge research and enhance its teaching programs.
Aiming to stay at the leading edge of staff training and career development, Saint-Gobain France is expanding its digital training catalog by creating immersive learning experiences delivered through virtual reality (VR) headsets.
With its Lenovo Chromebooks, IC Toscanini is powering a more flexible and interactive approach to learning that's engaging students in new ways and elevating teaching performance too.
---
Viewing 6-10 of 406 Case Studies