One Lenovo
See how our portfolio of products, solutions, software, and services deliver Smarter Technology for All.
Case Studies
---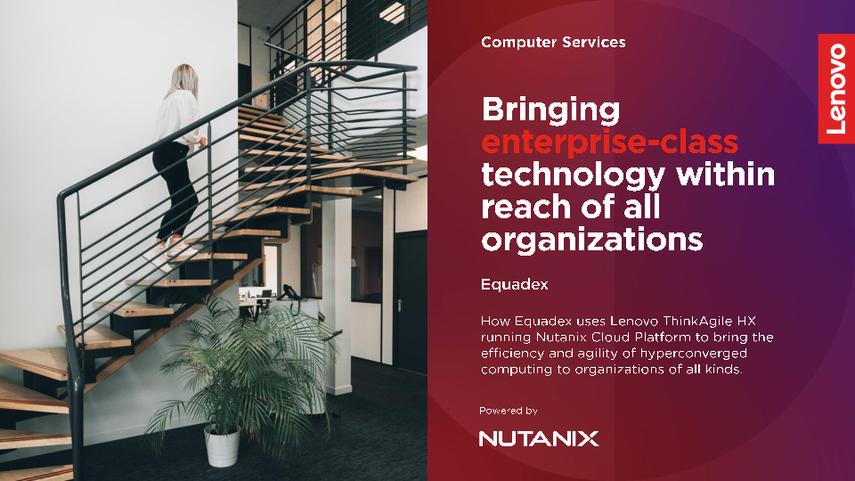 Bringing enterprise-class technology within reach of all organizations:
How Equadex uses Lenovo ThinkAgile HX running Nutanix Cloud Platform to bring the efficiency and agility of hyperconverged computing to organizations of all kinds.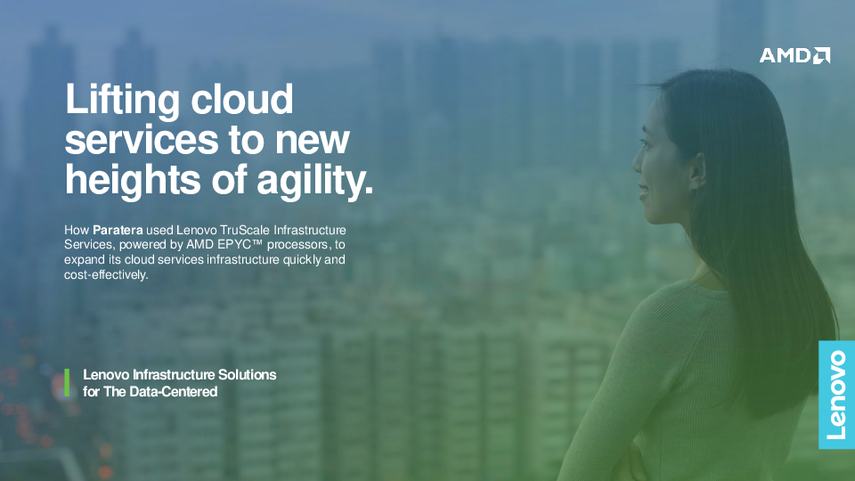 Lifting cloud services to new heights of agility:
How Paratera used Lenovo TruScale Infrastructure Services, powered by AMD EPYC™ processors, to expand its cloud services infrastructure quickly and cost-effectively.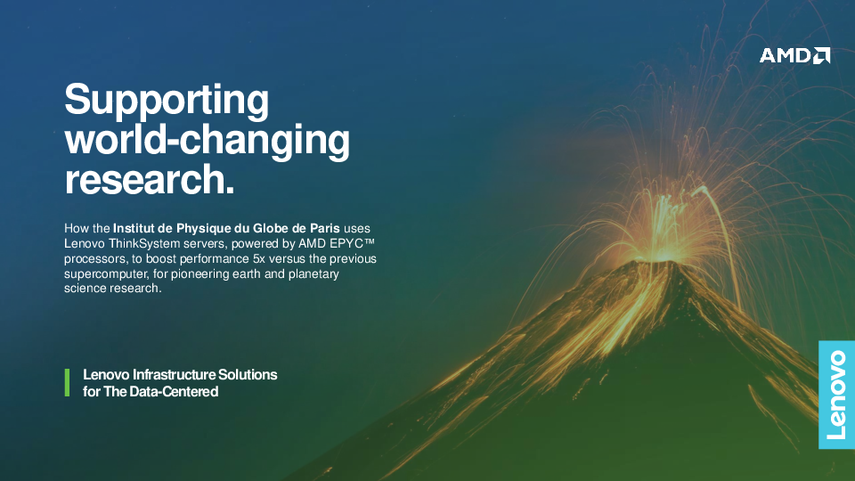 Supporting world-changing research:
How the Institut de Physique du Globe de Paris uses Lenovo ThinkSystem servers, powered by AMD EPYC™ processors, to boost performance 5x versus the previous supercomputer, for pioneering earth and planetary science research.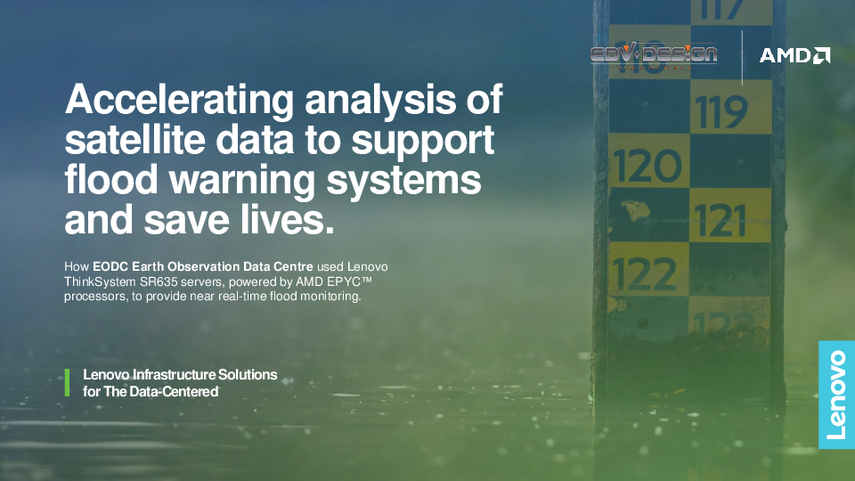 Accelerating analysis of satellite data to support flood warning systems and save lives:
How EODC Earth Observation Data Centre used Lenovo ThinkSystem SR635 servers, powered by AMD EPYC™ processors, to provide near real-time flood monitoring.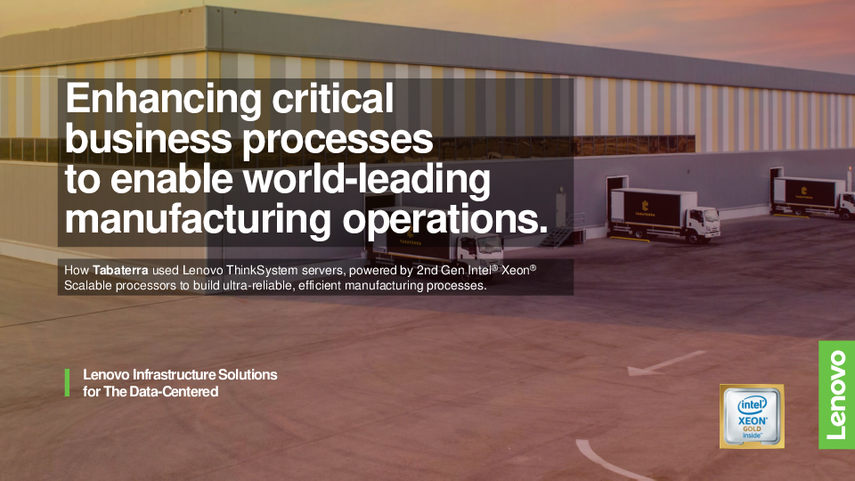 Enhancing critical business processes to enable world-leading manufacturing operations:
How Tabaterra used Lenovo ThinkSystem servers, powered by 2nd Gen Intel® Xeon® Scalable processors to build ultra-reliable, efficient manufacturing processes.
---
Viewing 11-15 of 406 Case Studies