One Lenovo
See how our portfolio of products, solutions, software, and services deliver Smarter Technology for All.
Case Studies
---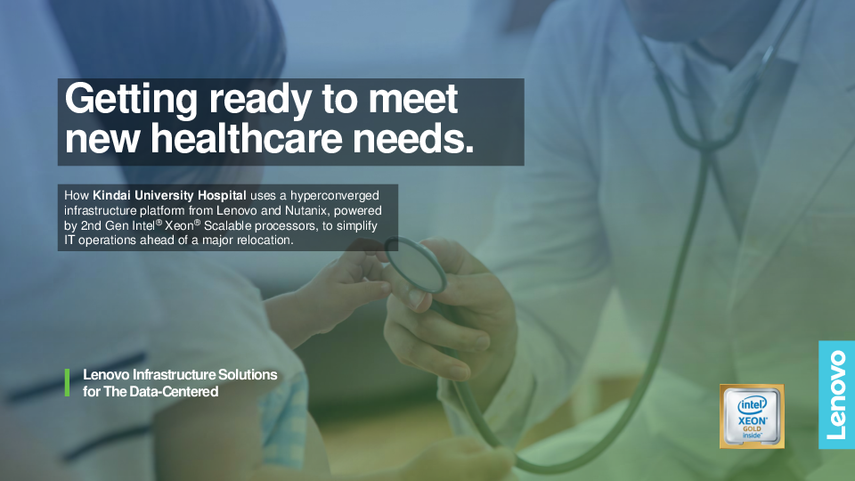 Getting ready to meet new healthcare needs:
How Kindai University Hospital uses a hyperconverged infrastructure platform from Lenovo and Nutanix, powered by 2nd Gen Intel® Xeon® Scalable processors, to simplify IT operations ahead of a major relocation.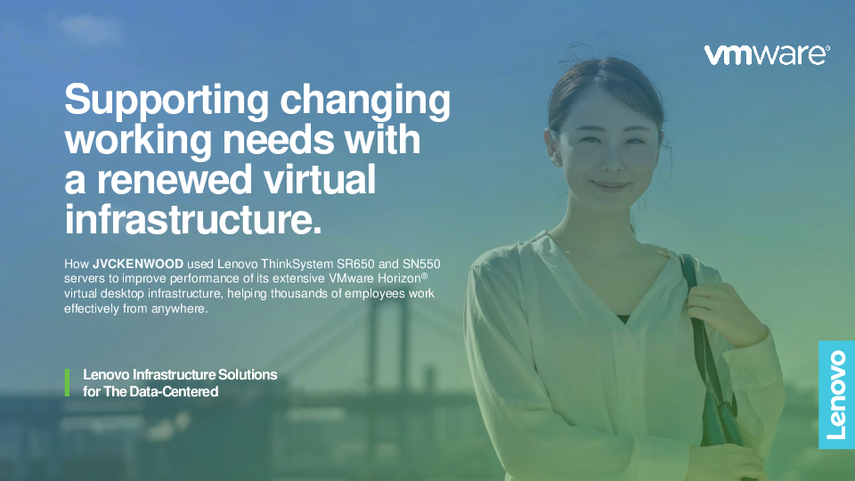 Supporting changing working needs with a renewed virtual infrastructure:
How JVCKENWOOD used Lenovo ThinkSystem SR650 and SN550 servers to improve performance of its extensive VMware Horizon® virtual desktop infrastructure, helping thousands of employees work effectively from anywhere.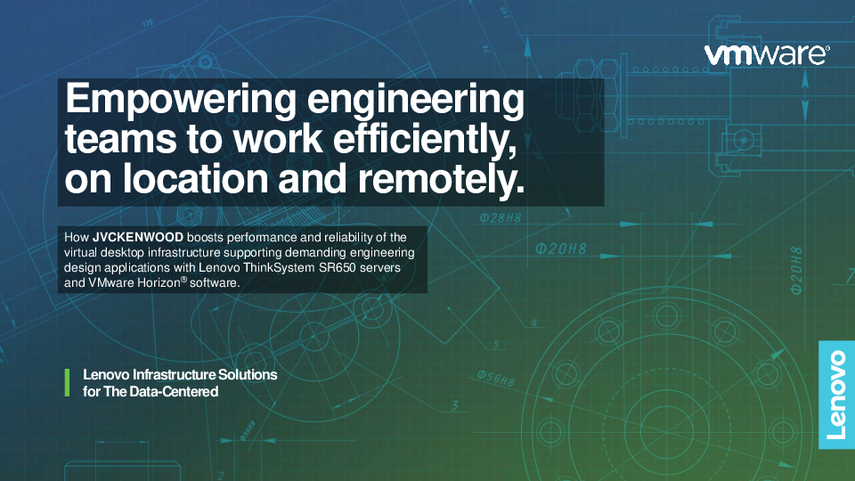 Empowering engineering teams to work efficiently, on location and remotely:
How JVCKENWOOD boosts performance and reliability of the virtual desktop infrastructure supporting demanding engineering design applications with Lenovo ThinkSystem SR650 servers and VMware Horizon® software.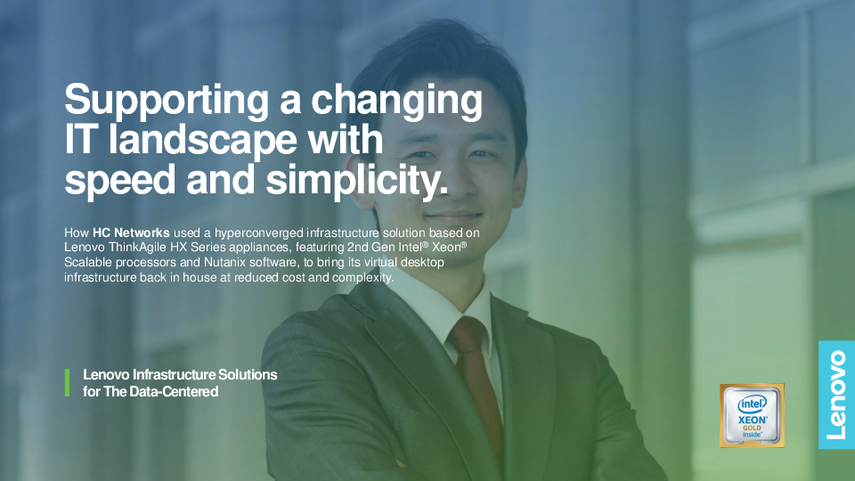 Supporting a changing IT landscape with speed and simplicity:
How HC Networks used a hyperconverged infrastructure solution based on Lenovo ThinkAgile HX Series appliances, featuring 2nd Gen Intel® Xeon® processors and Nutanix software, to bring its virtual desktop infrastructure back in house at reduced cost and complexity.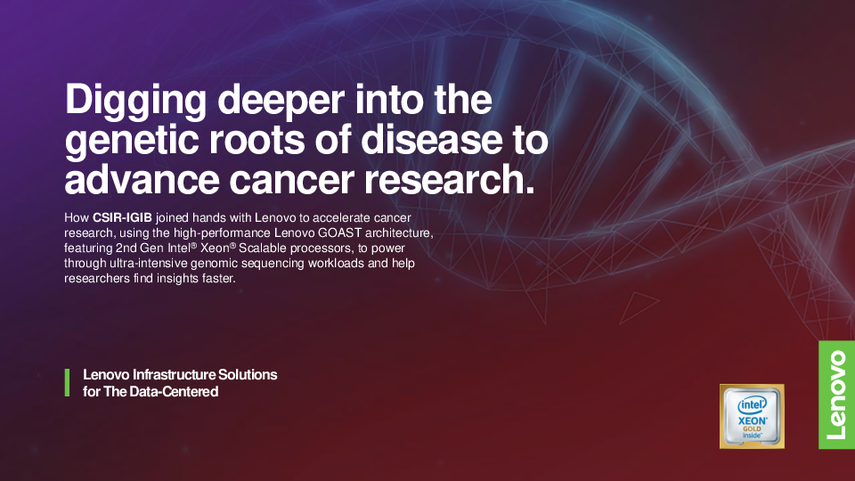 Digging deeper into the genetic roots of disease to advance cancer research:
How CSIR-IGIB joined hands with Lenovo to accelerate cancer research, using the high-performance Lenovo GOAST architecture, featuring 2nd Gen Intel® Xeon® Scalable processors, to power through ultra-intensive genomic sequencing workloads and help researchers find insights faster.
---
Viewing 31-35 of 406 Case Studies