One Lenovo
See how our portfolio of products, solutions, software, and services deliver Smarter Technology for All.
Case Studies
---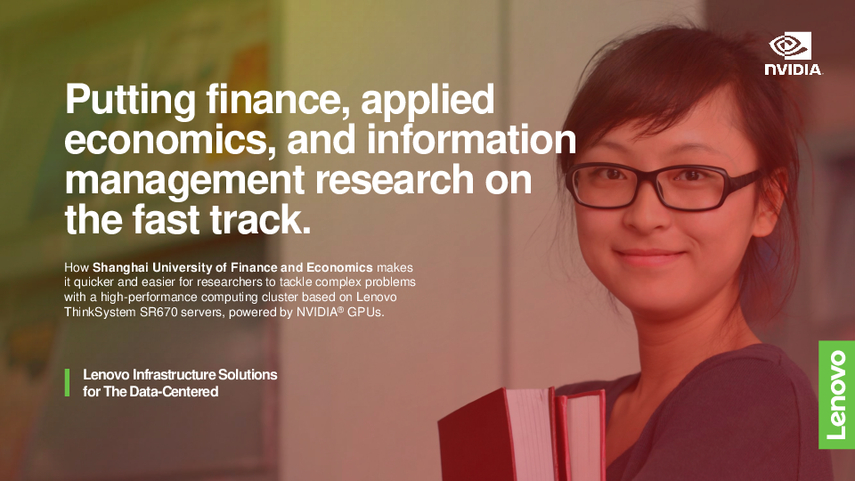 Putting finance, applied economics, and information management research on the fast track:
How SUFE makes it quicker and easier for researchers to tackle complex problems with a high-performance computing cluster based on Lenovo ThinkSystem SR670 servers, powered by NVIDIA® GPUs.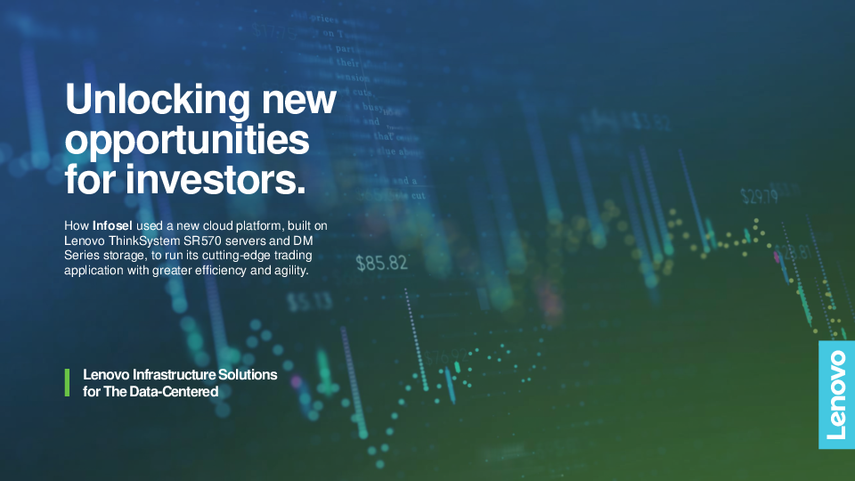 Unlocking new opportunities for investors:
How Infosel used a new cloud platform, built on Lenovo ThinkSystem SR570 servers and DM Series storage, to run its cutting-edge trading application with greater efficiency and agility.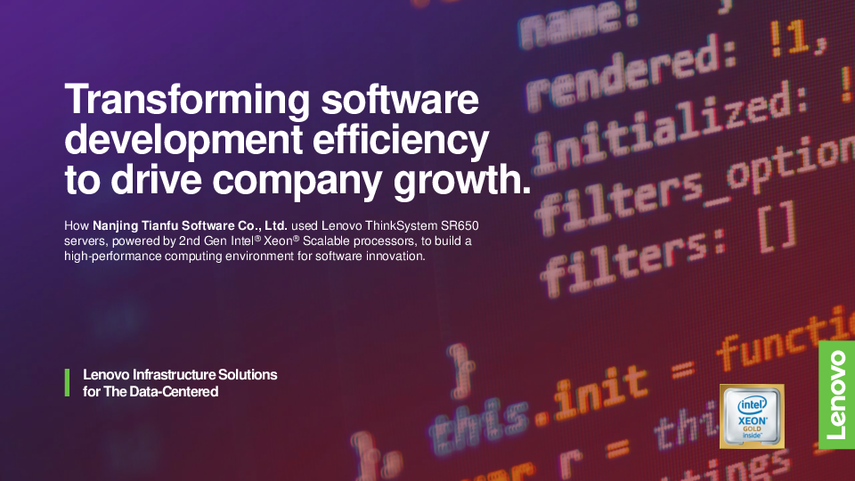 Transforming software development efficiency to drive company growth:
How Nanjing Tianfu Software Co., Ltd. used Lenovo ThinkSystem SR650 servers, powered by 2nd Gen Intel® Xeon® Scalable processors, to build a high-performance computing environment for software innovation.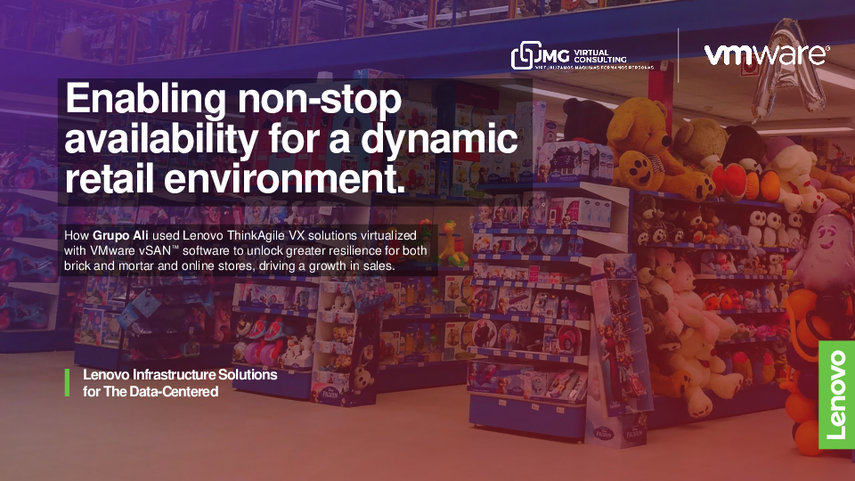 Enabling non-stop availability for a dynamic retail environment:
How Grupo Ali used Lenovo ThinkAgile VX solutions virtualized with VMware vSAN™ software to unlock greater resilience for both brick and mortar and online stores, driving a growth in sales.
Stepping up local government services to meet new demands:
How Município de Portimão used Lenovo ThinkSystem solutions, featuring 2nd Gen Intel® Xeon® Scalable processors, to boost performance, capacity, and resilience for essential applications and data.
---
Viewing 56-60 of 420 Case Studies