Customer Success Stories
See how our portfolio of products, solutions, software, and services deliver Smarter Technology for All.
Case Studies
---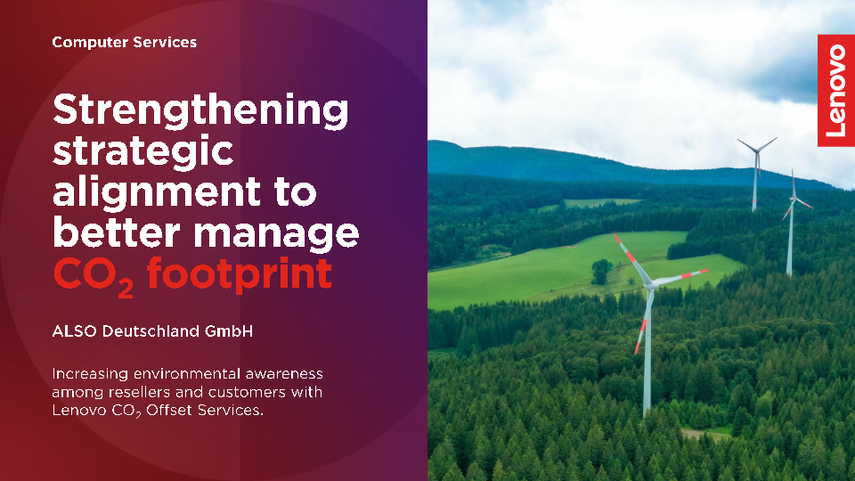 Strengthening strategic alignment to better manage CO2 footprint:
ALSO Group is a leading European technology provider and one of the biggest Lenovo distributors with large reseller network of 120,000 partners, generating an annual revenue of €12 billion. The company decided to offer Lenovo CO2 Offset Services to increase awareness among its resellers and facilitate more sustainable IT procurement decisions. The integrated, automated process enables ALSO to quickly promote more sustainable choices that lower the CO2 footprint of IT, and easily communicate the tangible benefits of the service to resellers and customers.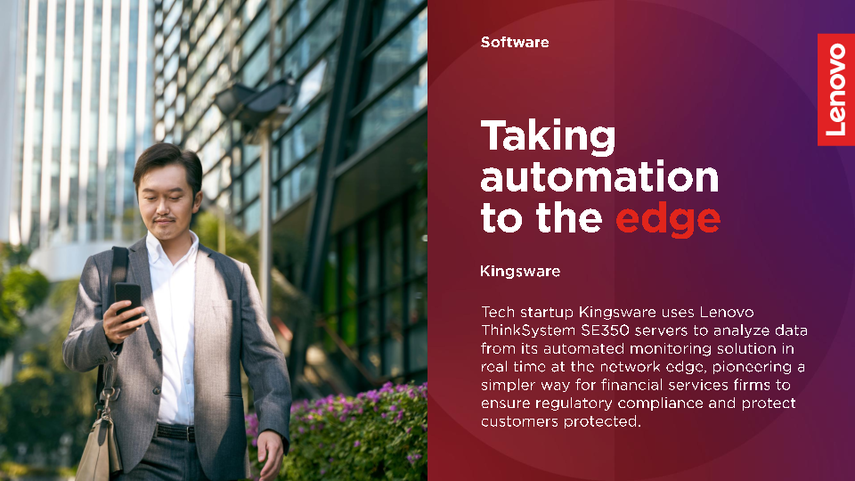 Taking automation to the edge:
In China, regulators are putting questionable wealth management practices under the microscope, requiring financial services firms to monitor customer interactions more closely to limit risky activity. Tech startup Kingsware saw an opportunity to help companies ease the compliance burden with an automated solution for monitoring customer interactions. Built on rugged and compact Lenovo ThinkSystem SE350 servers, the monitoring solution captures customer conversations in real-time and automatically analyzes them for risky or non-compliant language. It makes it easy for financial services firms to stay on the right side of regulation, keep investors better protected, and opens up a valuable new revenue stream for Kingsware.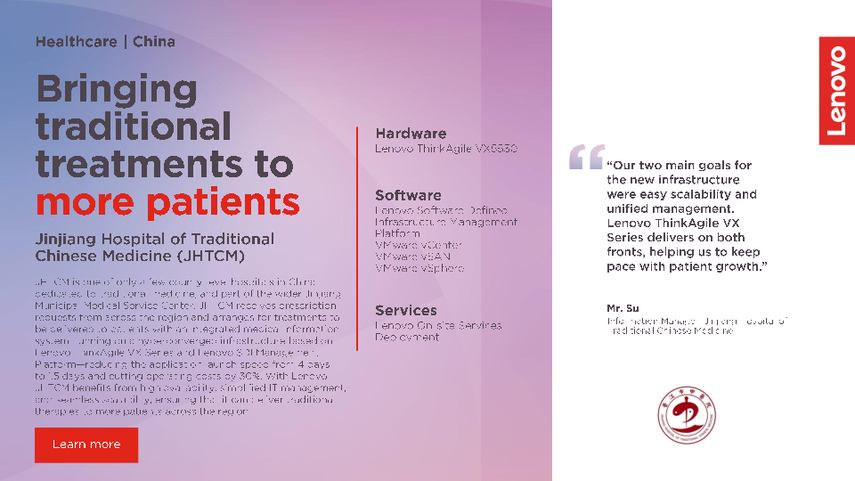 Bringing traditional treatments to more patients:
JHTCM is one of only a few county-level hospitals in China dedicated to traditional medicine, and part of the wider Jinjiang Municipal Medical Service Center. JHTCM receives prescription requests from across the region and arranges for treatments to be delivered to patients with an integrated medical information system, running on a hyperconverged infrastructure based on Lenovo ThinkAgile VX Series and Lenovo SDI Management Platform—reducing the application launch speed from 4 days
to 1.5 days and cutting operating costs by 30%. With Lenovo, JHTCM benefits from high availability, simplified IT management, and seamless scalability, ensuring that it can deliver traditional therapies to more patients across the region.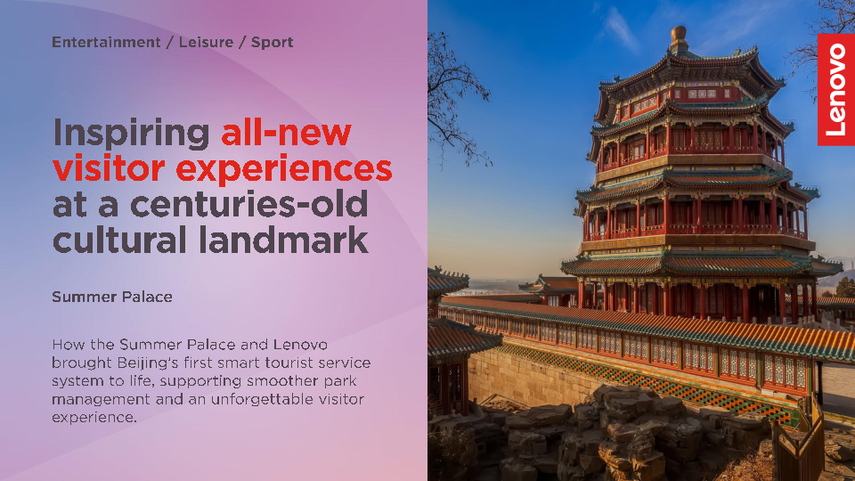 Inspiring all-new visitor experiences at a centuries-old cultural landmark:
The Summer Palace is one of Beijing's most popular tourist attractions, welcoming thousands of visitors every day. To keep people flocking to this historic park, and make their visit truly unforgettable, its leadership joined forces with Lenovo to launch the Summer Palace Smart Tourism Project. Now, every visitor to the Summer Palace enjoys an experience that blends the best of tradition and technology. An intelligent visitor information center provides rich visual information and services to help tourists get the most out of their trip. Meanwhile, park administrators and senior management have new insight into all aspects of operations and tighter control over maintenance and service, helping them run the Summer Palace more safely and efficiently than ever.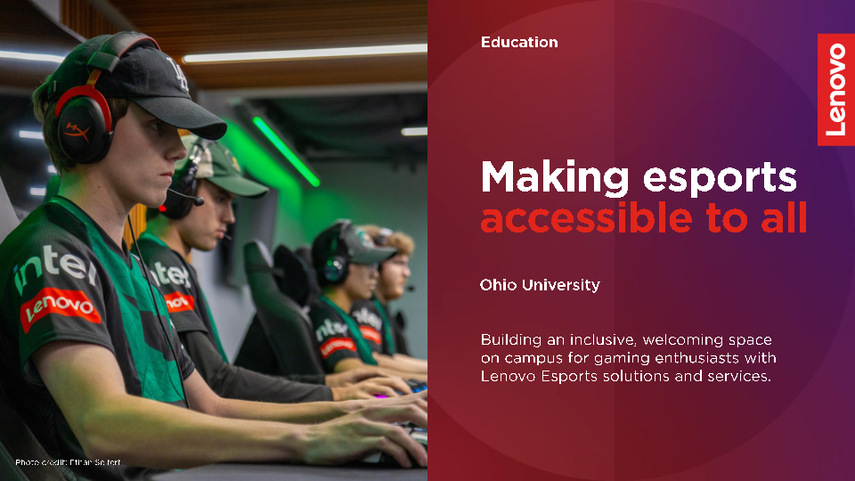 Making esports accessible to all:
With interest in esports booming, Ohio University aimed to build gaming into its athletic and academic programs. Supported by Lenovo and technology partner CDW, the university opened a state-of-the-art esports arena equipped with Lenovo Legion gaming towers and monitors. Now the focal point of gaming culture on campus, the esports program is bringing people together, increasing inclusivity, and helping students develop in-demand skills.
---
Viewing 56-60 of 537 Case Studies