One Lenovo
See how our portfolio of products, solutions, software, and services deliver Smarter Technology for All.
Case Studies
---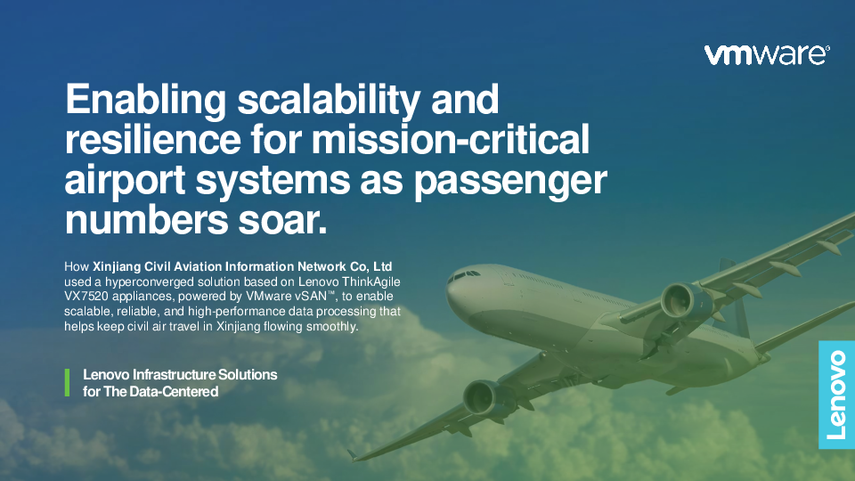 Enabling scalability and resilience for mission-critical airport systems as passenger numbers soar:
How Xinjiang Civil Aviation Information Network Co, Ltd used a hyperconverged solution based on Lenovo ThinkAgile VX7520 appliances, powered by VMware vSAN™, to enable scalable, reliable, and high-performance data processing that helps keep civil air travel in Xinjiang flowing smoothly.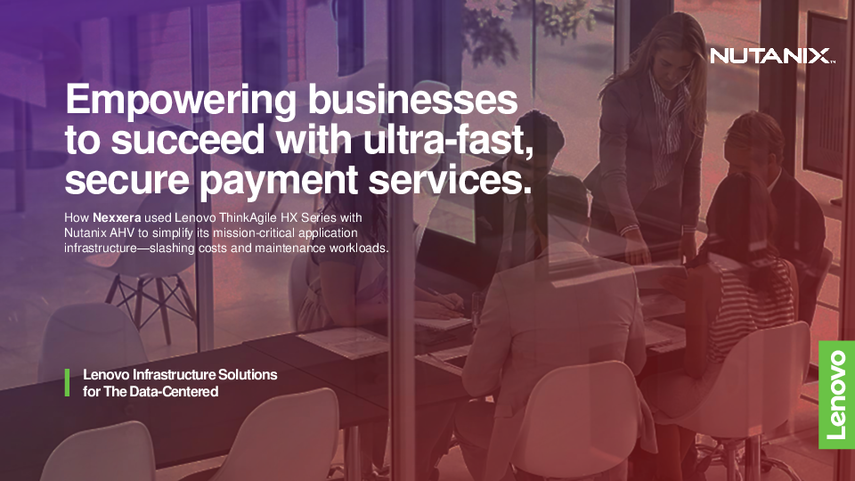 Empowering businesses to succeed with ultra-fast, secure payment services:
How Nexxera used Lenovo ThinkAgile HX Series with Nutanix AHV to simplify its mission-critical application infrastructure—slashing costs and maintenance workloads.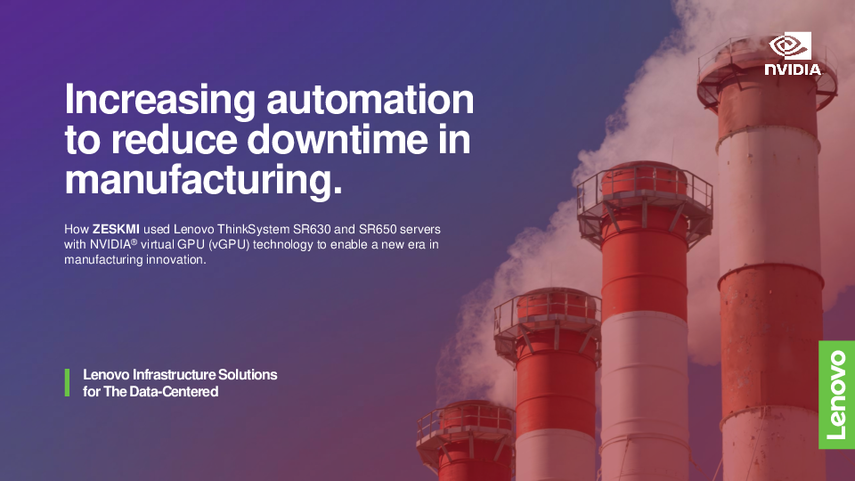 Increasing automation to reduce downtime in manufacturing:
How ZESKMI used Lenovo ThinkSystem SR630 and SR650 servers with NVIDIA® virtual GPU (vGPU) technology to enable a new era in manufacturing innovation.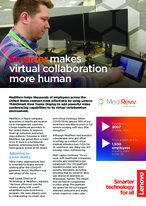 MediRevv helps thousands of employees across the United States connect more effectively by using Lenovo ThinkSmart View Teams Display to add powerful video conferencing capabilities to its virtual collaboration environment.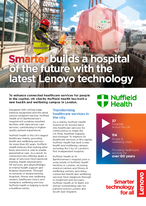 "Lenovo technology is a key pillar of Nuffield Health at St. Bartholomew's Hospital, and will enable us to provide connected healthcare services to the people of London. More generally, our partnership with Lenovo supports medical and fitness centers up and down the country, helping us to build a healthier nation."
---
Viewing 66-70 of 420 Case Studies