One Lenovo
See how our portfolio of products, solutions, software, and services deliver Smarter Technology for All.
Case Studies
---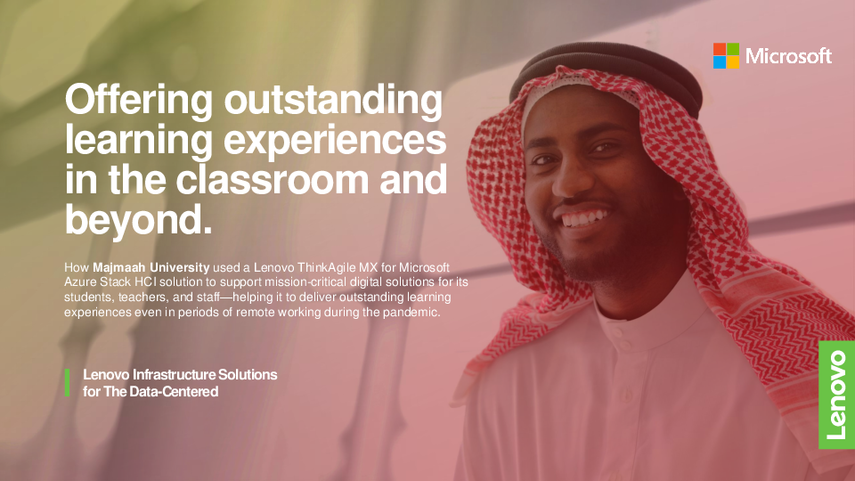 Offering outstanding learning experiences in the classroom and beyond:
How Majmaah University used a Lenovo ThinkAgile MX for Microsoft Azure Stack HCI solution to support mission-critical digital solutions for its students, teachers, and staff—helping it to deliver outstanding learning experiences even in periods of remote working during the pandemic.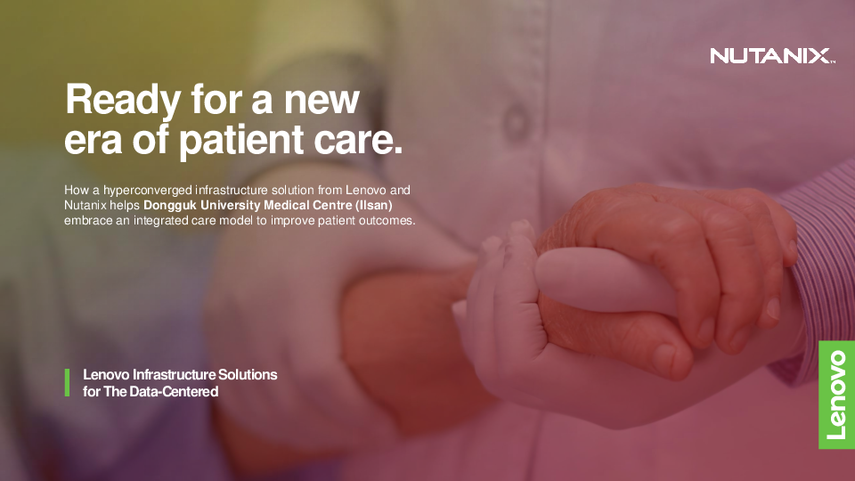 Ready for a new era of patient care:
How a hyperconverged infrastructure solution from Lenovo and Nutanix helps Dongguk University Medical Centre (Ilsan) embrace an integrated care model to improve patient outcomes.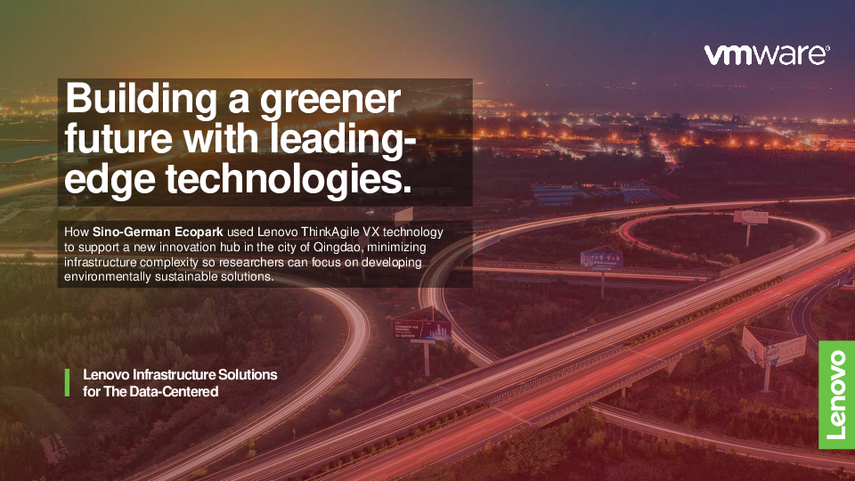 Building a greener future with leading-edge technologies:
How Sino-German Ecopark used Lenovo ThinkAgile VX technology to support a new innovation hub in the city of Qingdao, minimizing infrastructure complexity so researchers can focus on developing environmentally sustainable solutions.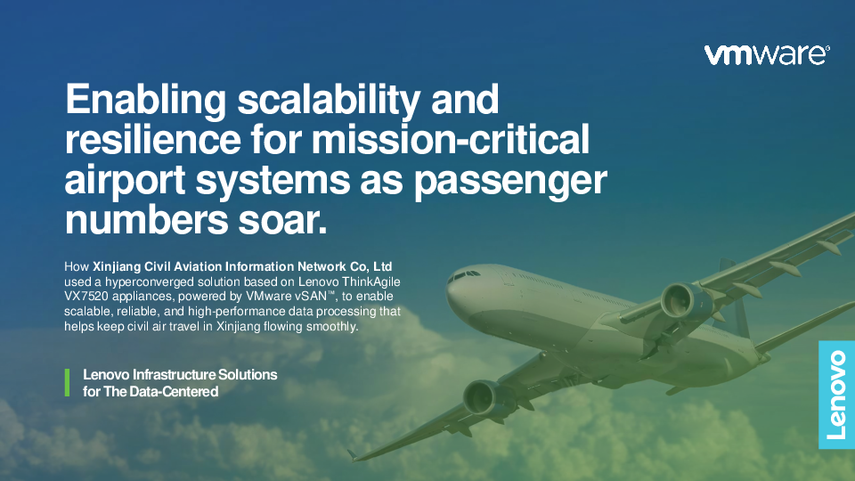 Enabling scalability and resilience for mission-critical airport systems as passenger numbers soar:
How Xinjiang Civil Aviation Information Network Co, Ltd used a hyperconverged solution based on Lenovo ThinkAgile VX7520 appliances, powered by VMware vSAN™, to enable scalable, reliable, and high-performance data processing that helps keep civil air travel in Xinjiang flowing smoothly.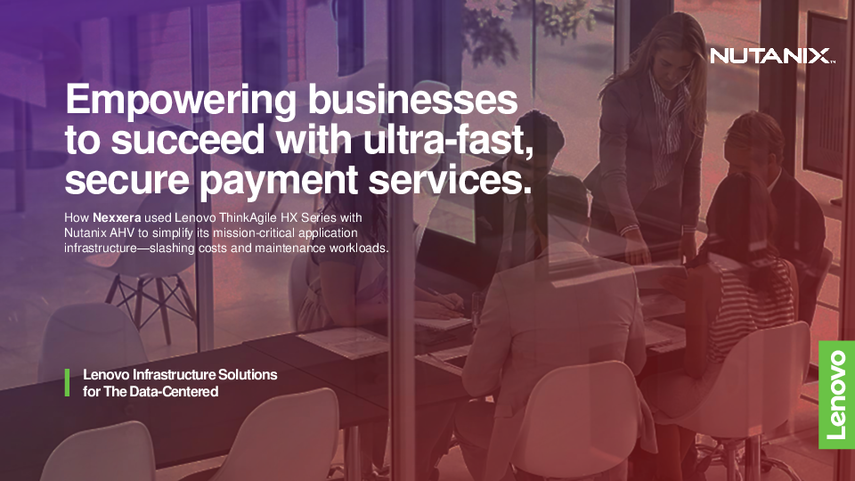 Empowering businesses to succeed with ultra-fast, secure payment services:
How Nexxera used Lenovo ThinkAgile HX Series with Nutanix AHV to simplify its mission-critical application infrastructure—slashing costs and maintenance workloads.
---
Viewing 76-80 of 429 Case Studies