One Lenovo
See how our portfolio of products, solutions, software, and services deliver Smarter Technology for All.
Case Studies
---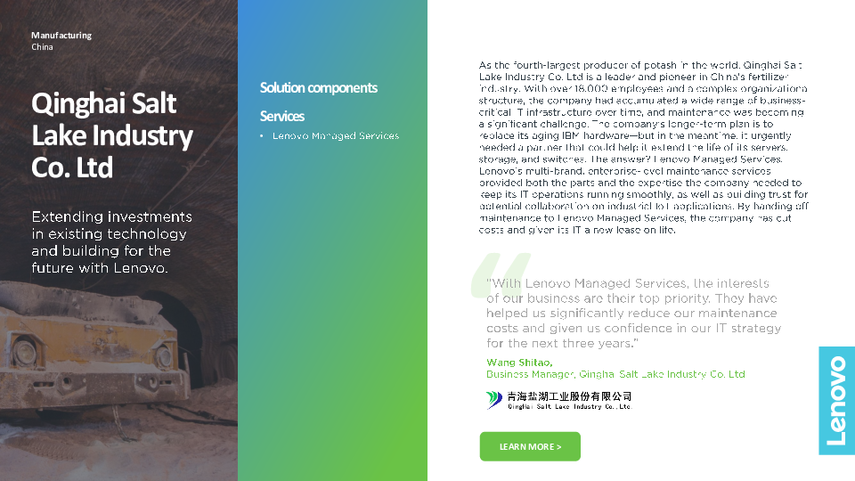 Extending investments in existing technology and building for the future with Lenovo.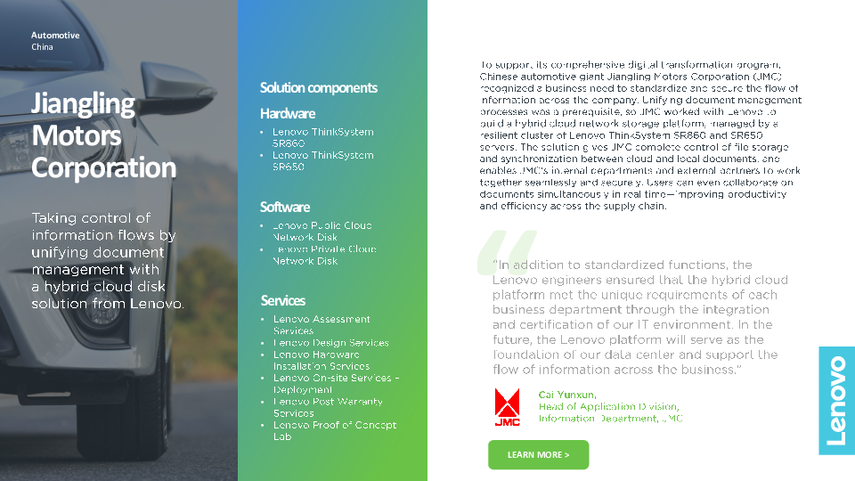 Taking control of information flows by unifying document management with a hybrid cloud disk solution from Lenovo.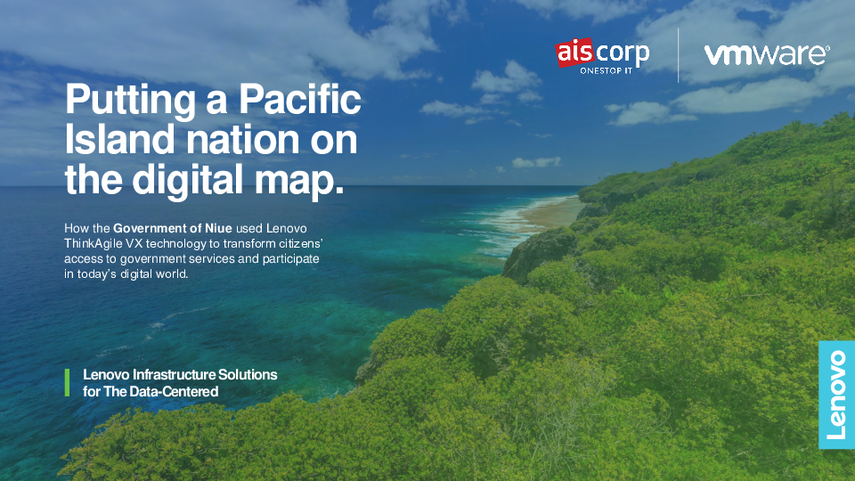 Putting a Pacific Island nation on the digital map:
How the Government of Niue used Lenovo ThinkAgile VX technology to transform citizens' access to government services and participate in today's digital world.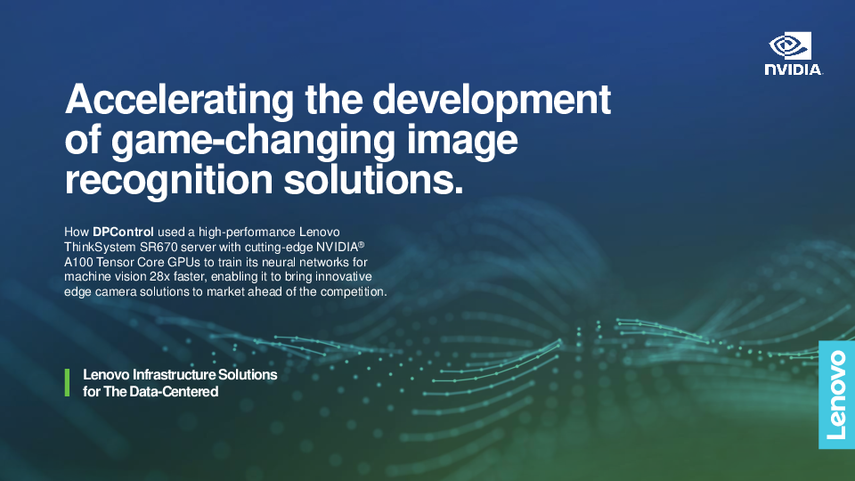 Accelerating the development of game-changing image recognition solutions:
How DPControl used a high-performance Lenovo ThinkSystem SR670 server with cutting-edge NVIDIA® A100 Tensor Core GPUs to train its neural networks for machine vision 28x faster, enabling it to bring innovative edge camera solutions to market ahead of the competition.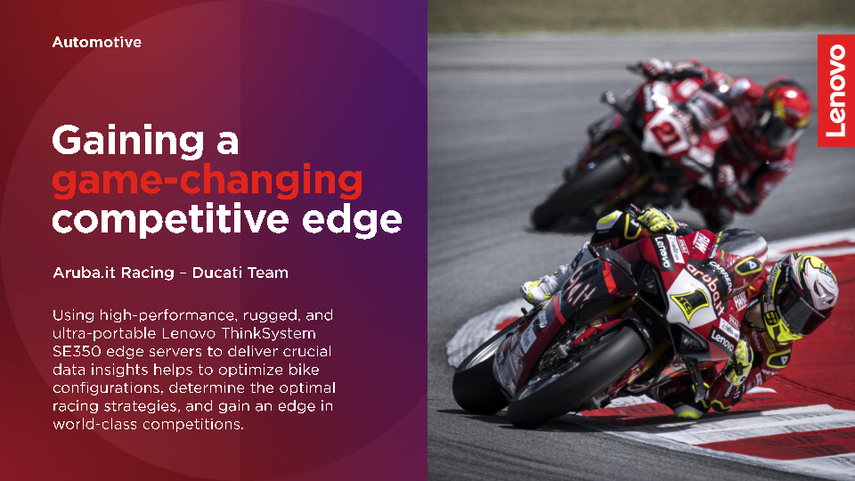 Gaining a game-changing competitive edge in superbike racing with ultra-fast analytics:
How Aruba.it Racing – Ducati Team used high-performance, rugged, and ultra-portable Lenovo ThinkSystem SE350 edge servers to deliver crucial data insights into the performance of its superbikes and riders, helping the team to optimize bike configurations, determine the optimal racing strategies, and gain an edge in world-class competitions.
---
Viewing 71-75 of 420 Case Studies