Customer Success Stories
See how our portfolio of products, solutions, software, and services deliver Smarter Technology for All.
Case Studies
---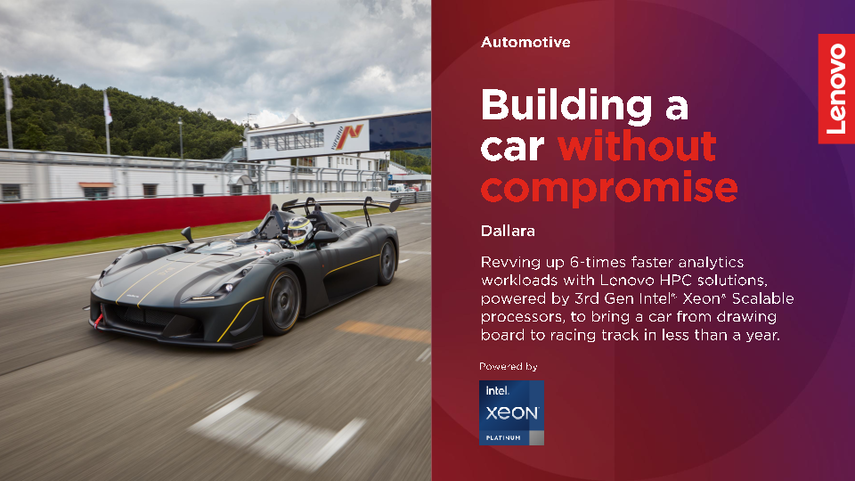 Revving up 6-times faster analytics workloads with Lenovo HPC solutions, powered by 3rd Gen Intel® Xeon® Scalable processors, to bring a car from drawing board to racing track in less than a year.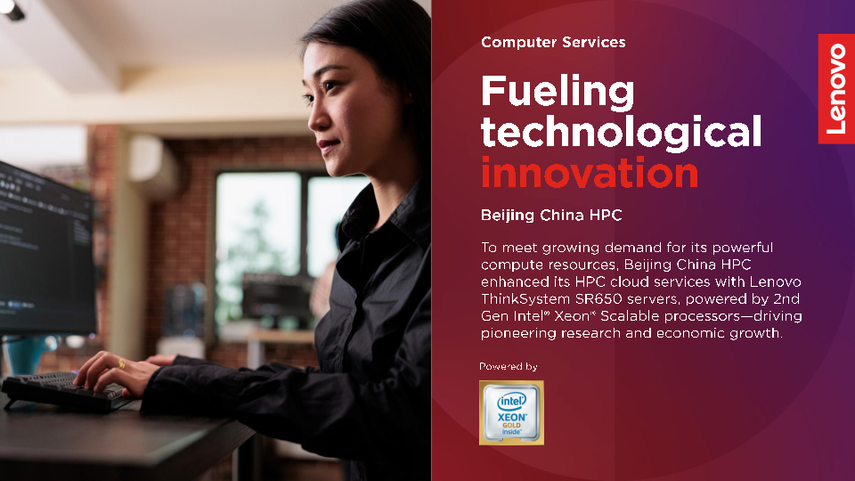 Fueling technological innovation:
To meet growing demand for its powerful compute resources, Beijing China HPC enhanced its HPC cloud services with Lenovo ThinkSystem SR650 servers, powered by 2nd Gen Intel® Xeon® Scalable processors—driving pioneering research and economic growth.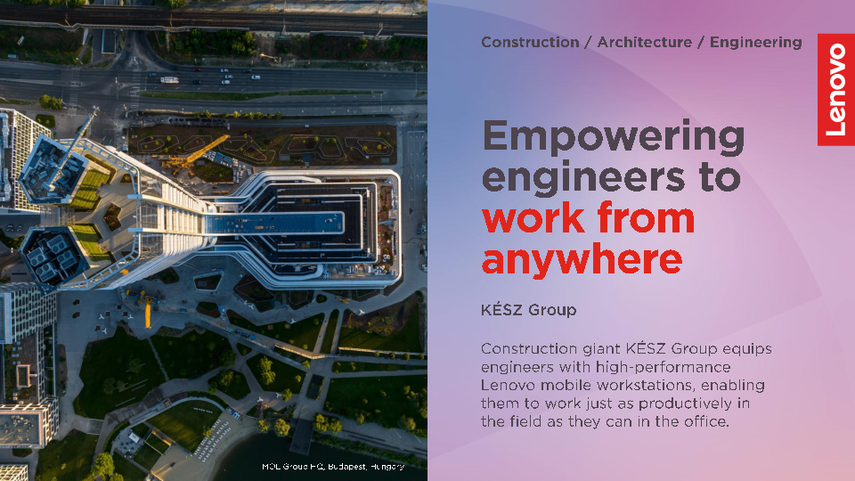 Empowering engineers to work from anywhere:
Construction giant KÉSZ Group equips engineers with high-performance Lenovo mobile workstations, enabling them to work just as productively in the field as they can in the office.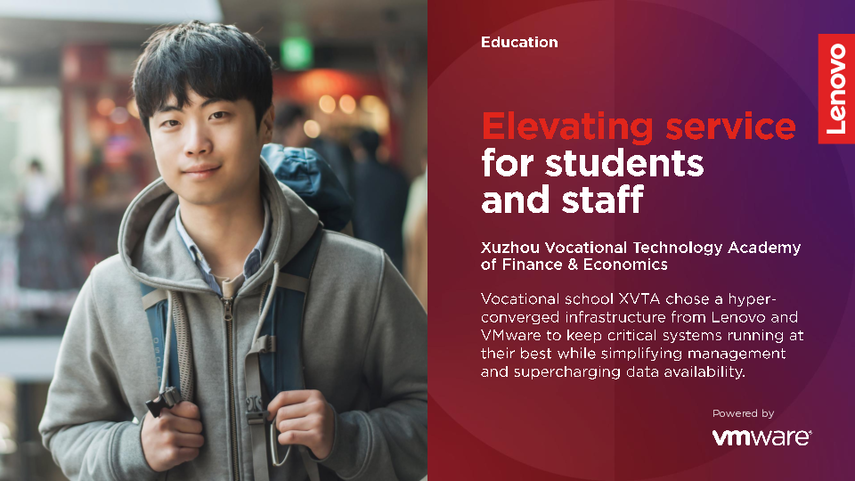 Elevating service for students and staff:
Vocational school XVTA chose a hyper-converged infrastructure from Lenovo and VMware to keep critical systems running at their best while simplifying management and supercharging data availability.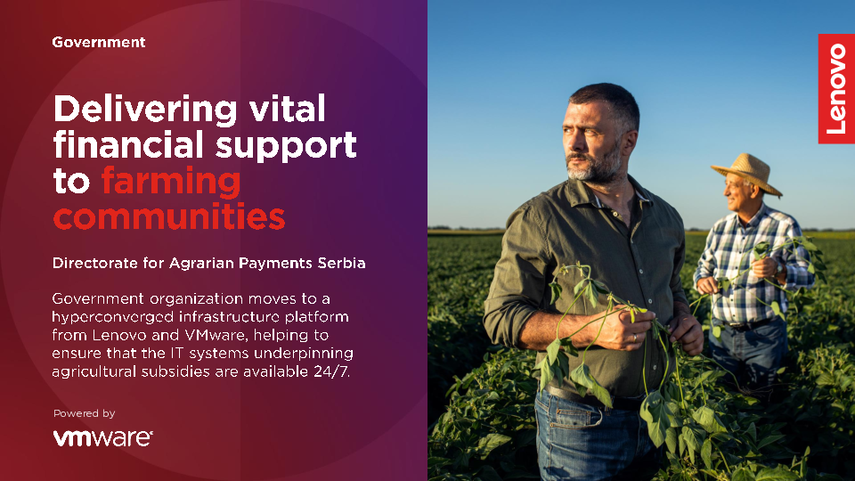 Delivering vital financial support to farming communities:
Government organization moves to a hyperconverged infrastructure platform from Lenovo and VMware, helping to ensure that the IT systems underpinning agricultural subsidies are available 24/7.
---
Viewing 71-75 of 537 Case Studies