One Lenovo
See how our portfolio of products, solutions, software, and services deliver Smarter Technology for All.
Case Studies
---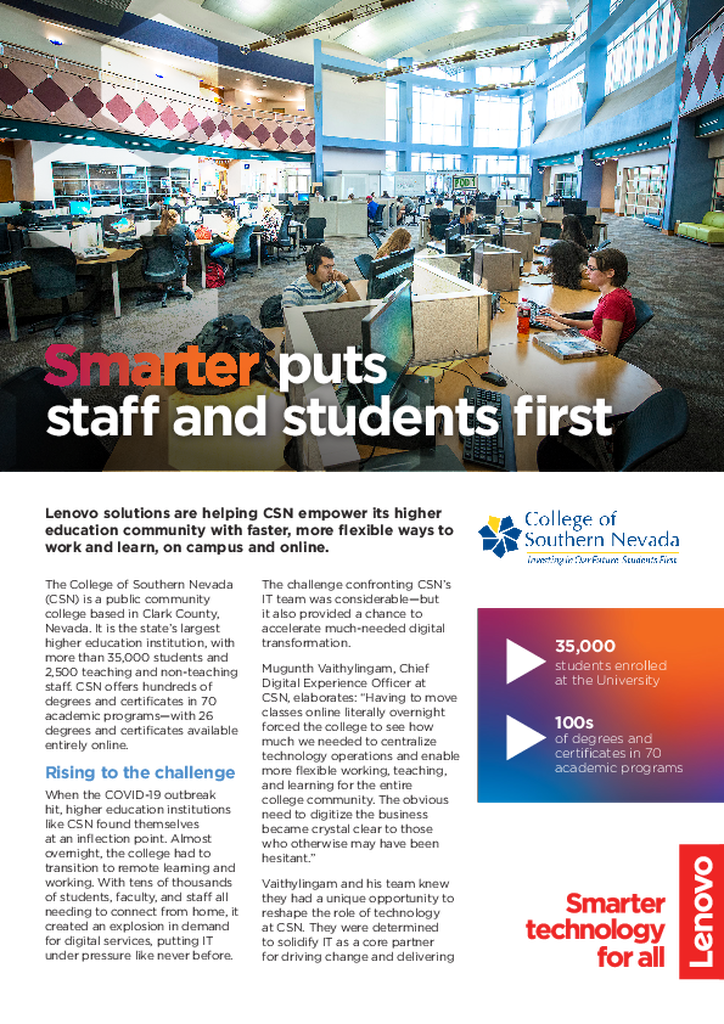 Smarter puts staff and students first.
Lenovo solutions are helping CSN empower its higher education community with faster, more flexible ways to work and learn, on campus and online.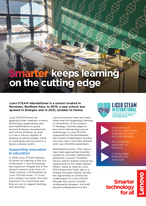 Liceo STEAM follows an approach that combines science, technology, engineering, arts, and mathematics to guide student learning, development, and critical thinking. Its goal is to be a school capable of shaping excellent people, ready to participate and succeed in a hyper-complex world.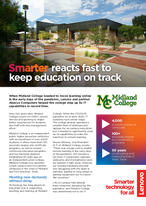 In Lenovo, Midland College has found a true partner, and close collaboration between the two organizations is helping the college to get more out of its hardware investment.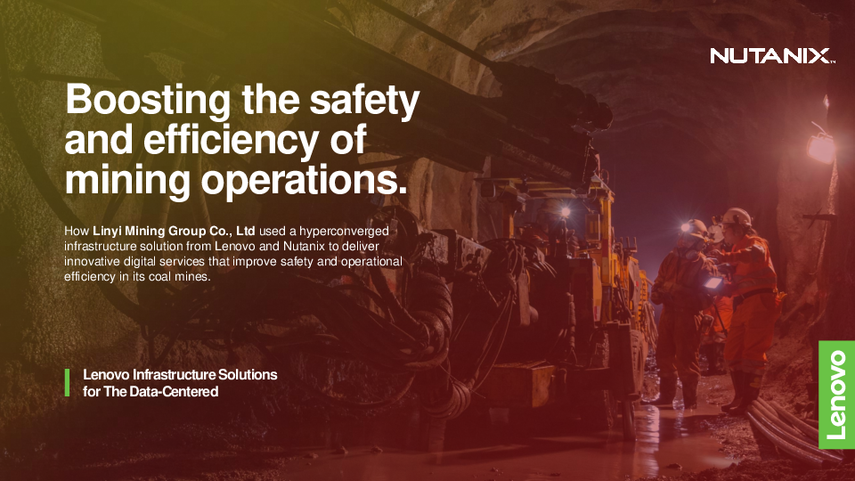 Boosting the safety and efficiency of mining operations:
How Linyi Mining Group Co., Ltd used a hyperconverged infrastructure solution from Lenovo and Nutanix to deliver innovative digital services that improve safety and operational efficiency in its coal mines.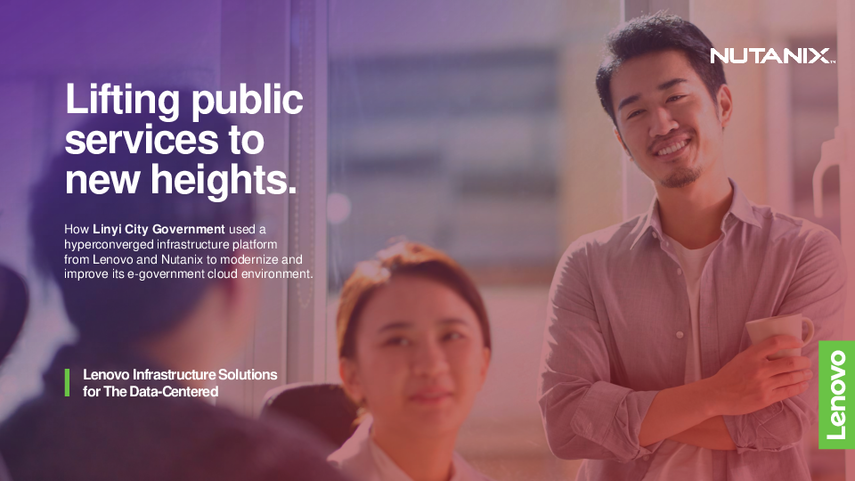 Lifting public services to new heights:
How Linyi City Government used a hyperconverged infrastructure platform from Lenovo and Nutanix to modernize and improve its e-government cloud environment.
---
Viewing 51-55 of 420 Case Studies